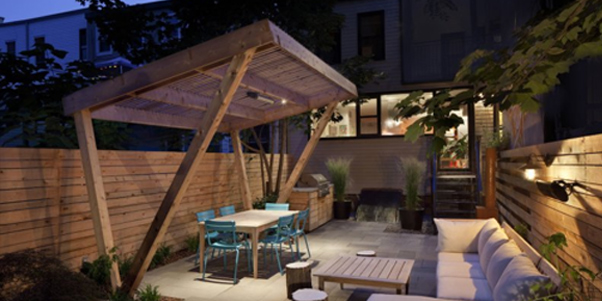 Some of the most beloved attributes of Western red cedar—its warmth and its durability—make it the ideal material for creating outdoor structures that offer protection from the elements, a sense of place, a point of respite, or a bit of privacy. Cedar's graceful aesthetic is a natural extension of the home, and it is well-suited to both traditional and modern designs.
With cedar's immense versatility for everything from seating areas to overhangs to bridges, the possibilities for your customers' projects are limited only by the imagination.
Here are a few creative looks to keep them inspired. (All images courtesy of the Western Red Cedar Lumber Association.)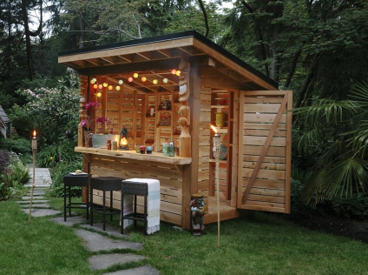 Homeowners can up their outdoor kitchen game with this show-stopping outdoor tiki bar. It's sure to be the center of the party.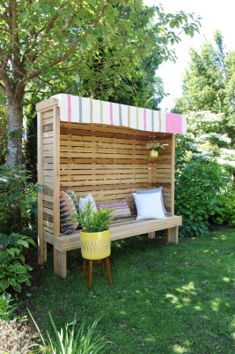 This cozy covered bench provides an inviting, shady spot—perfect for sipping lemonade on a hot summer day.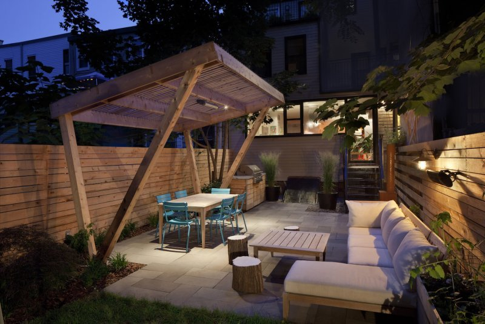 Pergolas often have a more traditional vibe, sporting curves or scrolling millwork. With its straight lines and boxy shape, this contemporary take is well-suited to the modern stylings of the backyard and the rectilinear forms of the house itself.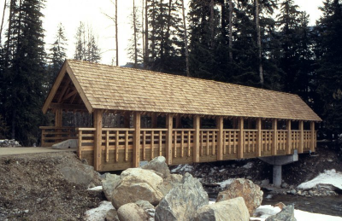 Western red cedar's impressive durability combines with its rustic roots and beloved warmth in this picturesque covered bridge.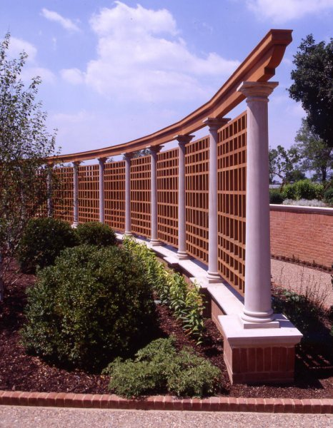 Classic styles converge in this curving garden partition wall, where the warmth of cedar and the coolness of stone offer an elegant contrast.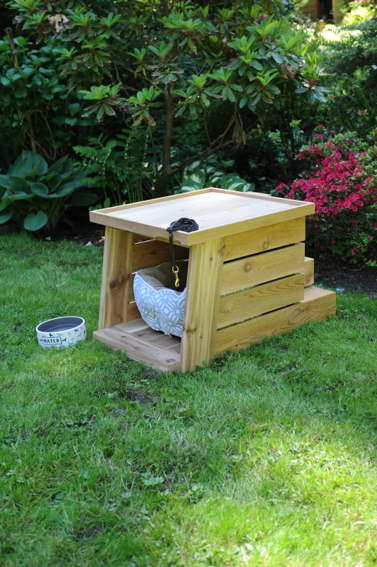 Creature comforts don't need to be reserved for humankind. This modern doghouse is a simple-yet-cozy way to pamper the family pet.