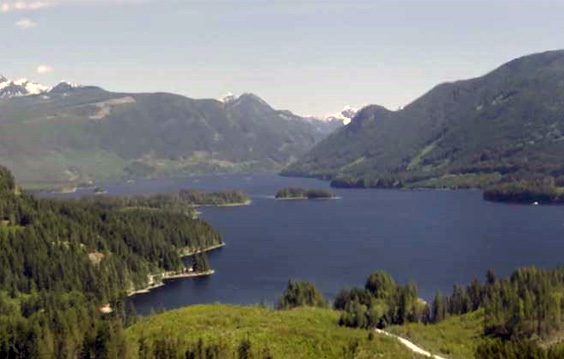 When it comes to building materials, Real Cedar is well-known not just for its beauty and durability, but for a sustainability story that outshines nearly all the rest.
Cedar's sustainability story starts in the forest. Not only is wood the only renewable building material on the planet, "lumber producers have been replacing harvested trees so diligently over the last few decades that North American forests have actually grown by 20% since 1970," says the Western Red Cedar Lumber Association (WRCLA).
In fact, in British Columbia, where most of the Western red cedar we use originates, 85% of the timberland is certified by internationally recognized, independent forest certification agencies.
What does it mean to sustainably manage a forest? Much more than just cutting down trees and replanting them. There's a science and an art. To learn more, follow along as design/build pros Colin and Justin learn about how woods such as Real Cedar earn their green stripes:
Along with its origins, Western red cedar offers many other sustainable attributes, WRCLA explains, including:
Greenhouse gas reduction: Cedar and other wood products have the lowest impact on air and water quality. Not only are fewer greenhouse gases produce during manufacturing, but trees take in carbon dioxide as they grow.
Recyclable and biodegradable: Wood can be recycled and regenerated. Man-made materials cannot be broken down or renewed.
Renewable: Wood is the only building material that naturally replaces itself.
Energy savings: Independent studies show that wood products require less energy to obtain, manufacture, transport, and install compared to concrete and steel. And because wood insulates better, it can save homeowners on their heating and cooling costs.
To learn more about the sustainability attributes of Western red cedar, including environmental product declarations and information on certifications, visit WRCLA's Sustainability and the Environment portal.