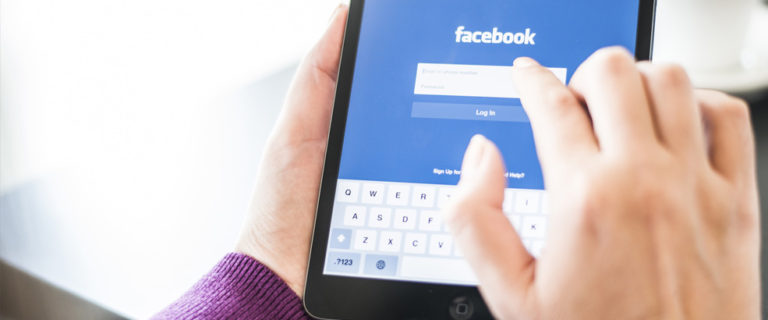 Are you giving your customers the opportunity to "Like" you?
If you're familiar at all with Facebook, you know that the number of "Likes" you get reflects the number of people following your postings. While big numbers aren't your company's goal on Facebook (after all, you're looking for quality followers, not quantity) it sure feels good to be liked.
At Weyerhaeuser, we have more than 7,700 "Likes" on our company Facebook page. These didn't all come overnight. Over time we've built up our messaging … and our following. We report on employee activities, environmental and products news, industry insights and tips for consumers related to the products we manufacture and distribute.
"Facebook is a good platform to reach your customer and your local community," says Josh Dill, digital marketing specialist for Weyerhaeuser Distribution. "Including your employees and their involvement in the community is a home run for everyone involved.
"Make sure to include lots of pictures in your Facebook listings that elicit an emotional response. Getting people to 'connect' with your images keeps them following your postings.
"A big tip is to post videos directly to your Facebook page, and not just a YouTube link. It's great to have videos on YouTube, but you get more traction through a native Facebook video. And, when you have great videos to post, try to 'boost' them if your budget allows. It doesn't cost much, but that extra boost can really help grow the strength and reach of your page."
To generate more attention for your company's Facebook page and connect more frequently with your customers, consider some of our other favorite tips:
Tip #1 – Make your page active and engaging. Post strong graphics, good pictures and embed videos into your posts.
Tip #2 – Talk products. Your customers use Facebook to stay informed, so give them fast product insights along with strong product images. (Hint: If you need product ideas or pictures, let us know at Weyerhaeuser and we can help!)
Tip #3 – Keep active on Facebook. You should post at least three times a week.
Tip #4 – Mention your customers in your posts as often as possible. Include pictures of their projects, repost their company announcements and include shout outs when they celebrate a milestone.
Tip #5 – Shine the spotlight on your company successes. Share positive comments from your customers, showcase your employees and talk about your company news.
Tip #6 – Make sure to put a Facebook icon button on the home page of your company website. Then, create a link so that people clicking on the icon are immediately brought to your company's Facebook page.
Tip #7 – Take time to "Like" your customer's Facebook pages … and invite them to do the same with your page. When your customers see you regularly on Facebook, then your company stays "top of mind" with them for their product needs.
Tip #8 – Create a list of your top 10 or 20 customers. Make sure to visit their Facebook pages on a regular basis and get involved in their postings by liking, replying or reposting their messages when appropriate.
Tip #9 – Don't get political. This is an election year, but companies should steer clear of posting candidate messages or videos.
Tip #10 – Make Facebook work for you. If you're having a store promotion, include the details and reminders to your customers on your Facebook page.