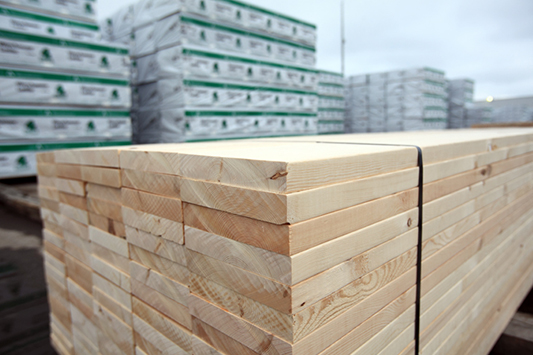 Produced in our SPF mills located in Alberta and southern British Columbia, our clean and bright SPF 4-Square™ J-grade lumber sets the standard for North American lumber. With minimal defects, small knots and its bright white appearance, this product is widely accepted as the premier product for modular and panelized construction worldwide.
For mill-direct, truckload or rail car sales inquiries in the Northwest: 1-800-426-0870
Interested in Weyerhaeuser lumber?