Sustainable Forestry
Trees and working forests are remarkable resources that, when managed responsibly, can meet a wide range of fundamental needs for people and the planet for generations to come. For more than a century, we have been proving it is possible to harvest and replant on a continuous cycle to both maximize value for our shareholders and ensure that our forests continue to thrive, forever.
SUPERIOR HOLDINGS CREATE VALUE TODAY AND TOMORROW
In the United States, we are responsible stewards of about 11 million acres of productive timberlands we own or manage. Our forests spread across the western U.S., northern U.S. and southern U.S., and in Canada we collaboratively manage millions more acres of publicly owned land under long-term licenses.
Our competitive advantage is rooted in our scale, expertise and geographic diversity. We have:
An unrivaled portfolio of timberlands that cannot be replicated
Large-scale, diversified holdings
Industry-leading silviculture expertise and sustainable forestry practices
Unmatched science and technological research on production forestry, tree genetics and forest ecology
Strategic access to domestic and export markets, with strong customer relationships and infrastructure
Relentless focus on driving improvement through operational excellence
---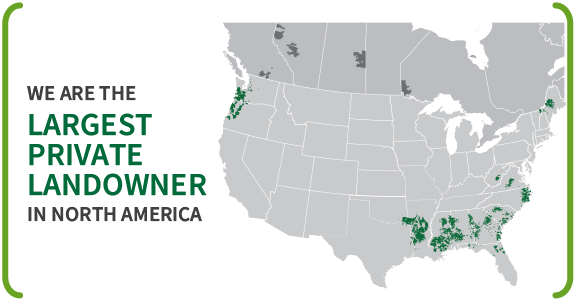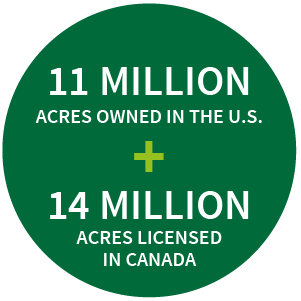 MORE THAN A CENTURY OF EXPERTISE
It takes many years — and lots of patience — to grow a tree. Typically, 25 to 50 years might pass before a commercial harvest delivers the full return on our investment in tree planting, nurturing and growing. In this time, even small reductions in cost and incremental improvements in growth and quality can yield large benefits and help us maximize the value we get from each acre of land. Fortunately, we have been at this for a long time, and our silvicultural toolbox is robust and tested.
Superior Seedlings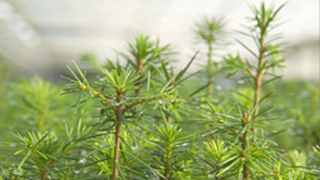 Using traditional techniques of selection and cross-pollination, we develop seedlings that yield superior growth, wood quality and survival characteristics.
Planting and Growing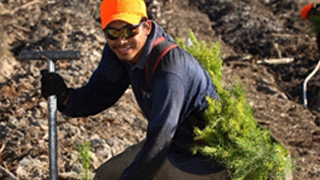 We practice precision silviculture, which means that every variable — site preparation, the number of seedlings planted per acre, control of surrounding vegetation, and fertilization — is precisely matched to a site's soil and climatic conditions.
Thinning and Pruning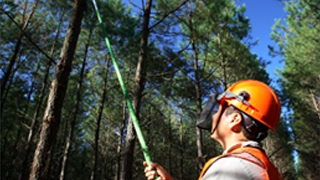 In some regions, we thin our stands (meaning we take out small trees to increase the space between the remaining trees) at mid-rotation and selectively prune to ensure the best growing conditions. These activities ensure we maximize the quality and value of our logs for our customers.
SUSTAINABLE FOREST MANAGEMENT 
We manage our forests to maximize the value of each acre and produce a sustainable supply of wood fiber for our customers and society. At the same time, we always remain careful stewards of the biological diversity, recreational benefits, water quality and other ecosystem services our forests provide.
We are guided by a strong commitment to sustainable forestry, which starts with our Sustainable Forestry Policy and is enhanced by our certification to the Sustainable Forestry Initiative® Forest Management Standard. Globally, only about 11 percent of forests are certified to a forest certification standard, and we are incredibly proud that our entire portfolio meets the rigorous test of certification. Forest certification verifies responsible forest management by proving, through third-party audits, that our practices meet the objectives of the standard.
Whether logs from our forests are heading to our own sawmills, another company's mills or into the export market, our forest management certification provides measurable proof that our forests — and the fiber that comes from them — are managed sustainably.
The SFI® standard includes more than 100 indicators (i.e., measurable requirements) that govern all aspects of how we grow, harvest and replant our forests, from conducting biodiversity research to building roads that protect streams and rivers from sediment. External auditors visit our timberlands multiple times each year to ensure we are meeting the requirements of the standard. Further adding to this transparency, our annual audit reports are shared publicly through the SFI website, and complaints against our practices can be filed through the public complaint process.
---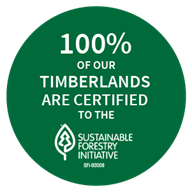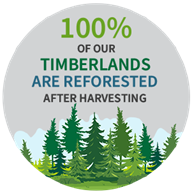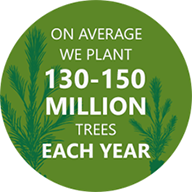 ECOSYSTEM SERVICES
In addition to producing a versatile and renewable resource, our working forests provide numerous other benefits to our neighboring communities and society. All the living things in a forest — the plants, animals, insects and fungi — interact with each other and with the soil, water and air to form a healthy and biologically diverse forest ecosystem. Forests also provide important benefits such as clean drinking water, clean air and carbon sequestration, as well as other cultural benefits, such as hunting and foraging.
We manage these many ecosystem services alongside our sustainable forest practices, most often for free. While there are some established markets, such as for wetland mitigation banking and recreational lease programs, we believe there are potential markets for us and other landowners related to these services, including the value of carbon capture and sequestration. To increase recognition of the full value our working forests offer, we began measure and report publicly on a select set of the additional ecosystem services provided by our timberlands. Check out our​​​​​​​ detailed ecosystem services data to learn about services our timberlands provide to our nearby communities and society at large.
Read more about the forests we own in the western U.S., southern U.S. and northern U.S., as well as the forests we manage in Canada and our seedling sales in the southern U.S. and western U.S.
By using this website, you agree to our Privacy Policy. California residents: See our CCPA Privacy Notice for details on what personal information we collect and for what purposes.