Responsible community development
We work with local communities to identify strategic economic development opportunities near and around our land holdings. This allows us to realize the full potential value of our land in a win-win relationship with our communities.
We manage the vast majority of our lands as working forests – considering just a small portion of our holdings for development. If we identify land as a potential development project, we work to ensure the planning process is thorough and meets the expectations of a wide range of stakeholders.
We do this through collaborative, public-private dialogue. This process promotes understanding of the assets, needs and preferences of all participants. It's a means to help define the best way to reach mutual economic opportunity and benefit.

Our current development projects include: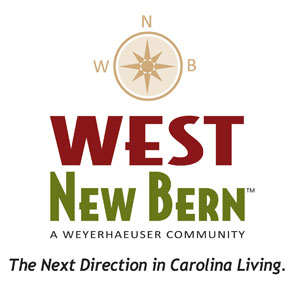 West New Bern in New Bern, North Carolina
The next direction in Carolina Living is West New Bern, a mixed-use destination community with residential, Main Street and outparcel retail, office, commercial, dining, hospitality, and entertainment opportunities. Phase 1 spans approximately 540 acres.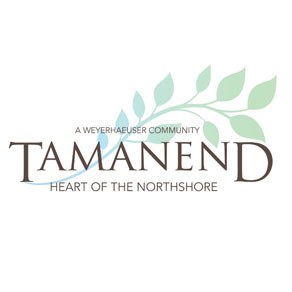 Tamanend in St. Tammany Parish, Louisiana
Tamanend is the Heart of the Northshore, presenting an incredible mixed-use concept community complete with residences, an Innovation District, commercial, retail and a Town Center, along with a Business District with two Louisiana Economic Development certified sites. The Innovation District is now home to Northshore Technical Community College's new Main and STEM campus. Phase 1 of Tamanend spans approximately 848 acres.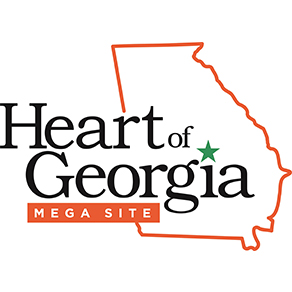 Heart of Georgia Mega Site in Dublin, Georgia
Positioned in the Heart of the Southeastern Industrial Distribution Hub, the Heart of Georgia Mega Site is located in Laurens County, GA at exit 58 on Interstate 16, midway between Atlanta and Savannah. This 2,000-acre site is certified by McCallum Sweeney as a Super Park and a Mega Site and, the site is certified by the state as Georgia Ready for Accelerated Development (GRAD). It is the only site in Georgia to have all three certifications. Available sites from 25 to 2,000 acres, with on-site rail and electric transmission lines, easy access to roadways, seaports and airports, the Heart of Georgia Mega Site is ready for large scale warehouse, distribution and manufacturing facilities. The 60-mile region boasts a workforce of 300,000+ with over 21,000 workers skilled in production work.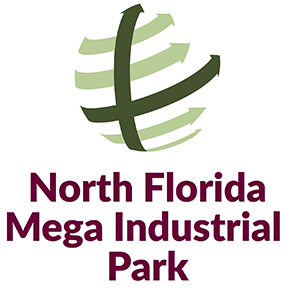 North Florida Mega Industrial Park in Lake City, Florida
The North Florida Mega Industrial Park is the State of Florida's designated inland port for North Central Florida – an internal manufacturing and logistics park. The 2,622 acres comprise a McCallum Sweeney certified Industrial Park. The 500-acre core of the site is designated as a 14-county Catalyst Site and is certified as a CSX Select Site. This is one of only two sites in Florida served by two, Class I railroads: CSX and Norfolk Southern. Florida Power & Light serves this site with two adjacent transmission lines. From this location, a company can access Interstates 10 and 75, and all of Florida's 14 deepwater ports. It is part of the JaxPort foreign trade zone #64. The North Florida Mega Industrial Park is zoned for eight (8) million square feet of rail-served, industrial manufacturing and 100,000 square feet of commercial. Within a 60-minute drive time, the region boasts a workforce of 800,000.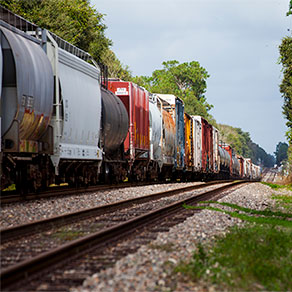 Hawthorne Industry Park in Hawthorne, Florida
The Hawthorne Industry Park is a 1,068-acre park located in Alachua County home to the University of Florida (ranked Top 10 U.S. Public Research Universities) and Santa Fe College (ranked #1 Community College in U.S.). CSX's main north/south freight line through the State of Florida borders the eastern portion of this site. The site is also bordered by U.S. 301 which is Florida's internal highway connecting Jacksonville to Tampa. The 60-mile wide region boats a workforce of 300,000+ with the state's best performing workforce training organizations; CareerSource North Central Florida. From this location, a company can access Interstates 10 and 75, and all of Florida's 14 deepwater ports. The Hawthorne Industry Park is zoned for 3.5 million square feet of rail-served, industrial manufacturing and 150,000 square feet of commercial.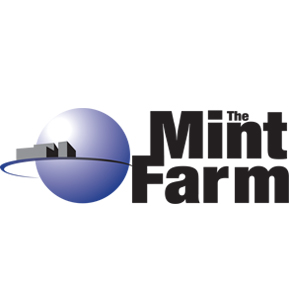 Mint Farm in Longview, Washington
The Mint Farm in Longview, Cowlitz County, WA is a 133-acre, heavy industrial site which is part of the Port of Longview on the Columbia River immediately due north of the Oregon/Washington border. The site can be divided into 5-acre parcels or larger, configurable to an end-user's needs. The City of Longview has invested $10 million into the infrastructure at the site. The Mint Farm is served by Burlington Northern Railroad (BNSF) and Union Pacific/Santa Fe Railroads (UPRR) as well as the Port of Longview for domestic trade. From this site a company can access the Pacific Rim Ports for international trade. The Mint Farm site has access to Interstate 5, WA Highways 432, 411, 433 and 4. This site is strategically located 45 minutes to Portland (OR) International Airport, and two hours south of SeaTac International Airport (WA). The Longview area offers a readied workforce for manufacturing with additional workforce training supplied by Lower Columbia College. The Mint Farm offers the best of the Pacific Northwest for industrial.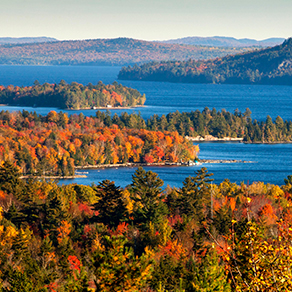 Moosehead Lake Region, Maine
This regional effort permanently conserved over 400,000 acres with access to recreational activities, while accommodating development on less than four-percent of the land supporting the local Moosehead Lake economy. Learn more about Moosehead Lake Maine; it's "America's Crown Jewel".
If you have questions about development opportunities, please contact us:


YOU MAY ALSO BE INTERESTED IN: