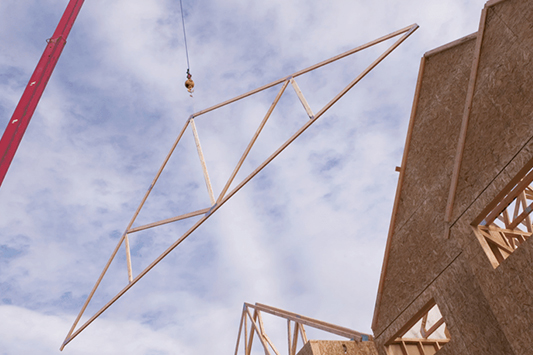 Where confidence in engineering design values is critical – MSR/MEL lumber is the obvious choice. Its versatility makes it ideally suited for multiple applications within the same structure, including trusses, open-web floor trusses, I-joists, floor joints, rafters and walls – because of our precise mechanical grading processes — we're  able to offer a breadth of products to meet your unique specifications.
For mill-direct, truckload or rail car sales inquiries in the U.S. South: 1-800-321-4319
Interested in Weyerhaeuser lumber?