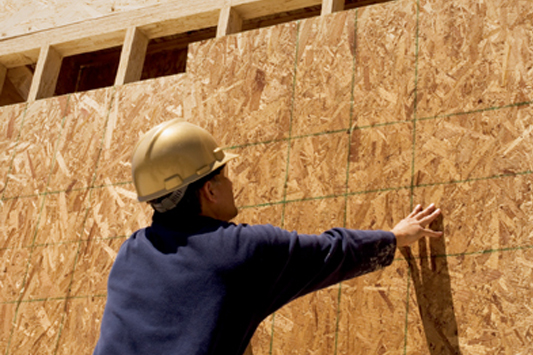 Our sheathing gives builders an advantage over other panels. The superior engineering of these panels protects against buckling, cupping, warping and sagging. To speed up installation, we've marked each panel with two-way nail lines applied vertically and horizontally at 16″ and 24″ spacing to eliminate the need for chalk lines. 
---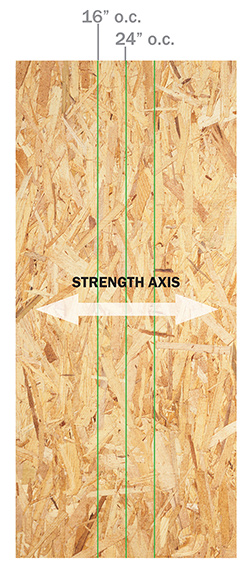 Why Choose Weyerhaeuser OSB 9' x 4'?
Weyerhaeuser OSB 9' x4' wall sheathing panels are engineered specifically to provide you with even faster installation and less waste at the jobsite.
Weyerhaeuser 9' x4' Panel have vertical nail lines at 16" and 24" centers which speeds up the process for an easier installation.
Weyerhaeuser OSB sheathing carries the trademark of APA, a trademark which appears only on products manufactured by APA members mills.
Weyerhaeuser OSB 9' x 4' is a consistent product backed by the company's reputation of over 100 years in the industry.