10.6 million acres available
Aggregates like crushed granite, limestone, basalt, and sand and gravel are used in the construction of everything from homes and roadways to schools and hospitals. These basic building materials are essential to modern society and, as one of the world's largest private landowners, we make these resources available for development as part of our day-to-day business.
We work independently and with industry partners to explore, evaluate and lease a variety of mineral commodities – including construction materials – on our more than 11 million acres in the United States. These non-timber resource opportunities are diverse and include materials used for residential, commercial and infrastructure development, as well as a variety of industrial, chemical, energy and environmental applications.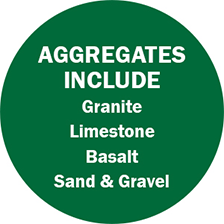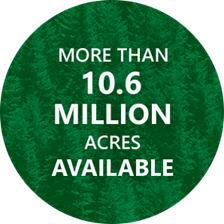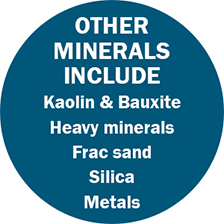 We're committed to the socially- and environmentally-responsible development of our non-timber resources. As stewards of the land, we work closely with our lessees throughout the permitting process to help with regulatory approval and project development. Given the geographic diversity of our lands, we can also assist with wetland mitigation, wildlife habitat enhancement and reclamation planning.
If you'd like to learn more about the availability of aggregates or other construction materials, please contact us:
YOU MAY ALSO BE INTERESTED IN:
By using this website, you agree to our Privacy Policy. California residents: See our CCPA Privacy Notice for details on what personal information we collect and for what purposes.