Javelin® software allows Weyerhaeuser designers or engineers to build a complete model of the entire structural frame. The 3D modeling, state-of-the-art CAD capabilities and integrated design tools provide all the power needed to specify products and track vertical loads from ridge to foundation.
FEATURES & BENEFITS
Javelin software is a problem solver for you and your customers!
Installation errors? Make sure the right product is in the right place with color coding and unique labeling on the layout.
Material delivery mistakes? Make sure your list matches what is shipped with accurate member labels and precise material list options.
Collaboration failure? Identify problems before materials hit the jobsite when collaborating with a shared 3D model.
JAVELIN SOFTWARE SCREENSHOTS
These are just a few of the many ways Javelin visually makes the job easier.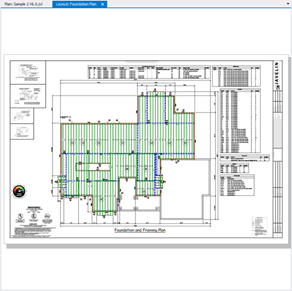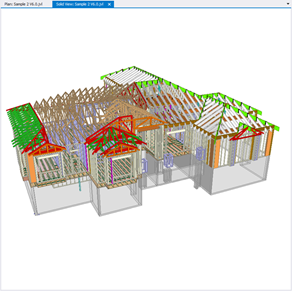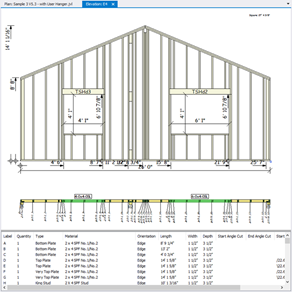 Structural design software that gets the job done
From a project's concept to an on-screen virtual job site and all the way to the actual job site, you'll be able to:
Input and compare various floor systems including floor performance using our proprietary TJ Pro Rating.
Model multiple types of walls and wall components including door and window openings.
Input all types of roof systems – structural (beam and post), compression rafters and truss systems.
Once modeled, distribute loads and analyze members in the structure using an integrated design engine. You can design Trus Joist® ELP, glulam and dimension lumber material in floor systems, roof systems and wall headers with detailed connector specification.
Draw only what you really need, when you need it. If you just need a quick quote for the floor system, why model the roof? Just draw in the floor and input the necessary user loads for roof loading.
Javelin allows the flexibility to provide anything from quick material take-off to specific details for every member in the structure and everything in between. You can even send the job details to Stellar® Software  to quickly optimize materials to be shipped to the job site. Or take your business to the next level with Javelin Software as part of the NextPhase® Site Solutions which is customized and scaled to each dealer's capabilities so they can achieve significant business advantages.
Use Javelin software to make your job easier while providing superior solutions for your customers. 
see what Javelin software can do
Watch how Javelin software meets all your needs, from quick take-offs for quotes to specific cutting details for every member in the structure, and everything in between.
Questions about software?
Contact Software Support
800-833-9491
Need a repair or sizing help?
Contact Technical Support
888-453-8358