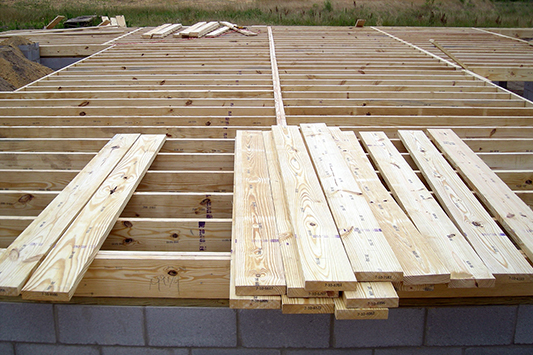 With Pro Series™ Lumber, you can reduce product culls associated with warp and mold. Using our warp prediction technology we pre-cull our lumber to remove bad apples before they ever leave our mills. Pairing this with anti-mold and ant-sapstain protection, Pro Series™ Lumber reduces those piles of unusable lumber in your yard and on the job site.
For mill-direct, truckload or rail car sales inquiries in the U.S. South: 1-800-321-4319
Interested in Weyerhaeuser lumber?