Sustainability
Responsible actions. Future focused.
For more than a century, we have been growing trees and manufacturing wood products that are essential to everyday life, and we understand that the decisions we make each day can impact the health of our forests and the strength of our communities for decades to come.
Our working forests don't simply provide a sustainable supply of wood for homes and countless products we all depend on every day. They also provide wildlife habitat and support biodiversity, they clean our air and filter our water, they supply access to nature and outdoor recreation for our neighboring communities and they offer opportunities for renewable energy development. In addition, our forests and mills provide great careers and support local economies in many rural areas across North America.
For us, every definition of success hinges on our ability to continue operating sustainably, now and long into the future. We must protect the environment and make sure our forests thrive on a continuous cycle of growing, harvesting and regrowing. We must generate strong financial returns from our assets through the ups and downs of economic cycles. We must create a safe, inclusive, ethical and rewarding place to work for our current and future employees. And we must continue to earn the right to operate by investing in, listening to and communicating openly with our local communities.
---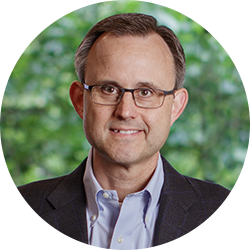 Sustainability has been a guiding principle at Weyerhaeuser for well over 100 years. We're driven by the belief that forests are the most sustainable and versatile resource on Earth, and we have a tremendous responsibility to manage them well — today and long into the future.
We're proud of the work we do to ensure our forests last forever, yet we know sustainability is about much more than what we do in the woods. It's a deeply rooted value that touches every aspect of our business. For us, sustainability is about constantly innovating and evolving — and taking proactive steps every day to ensure our company will add meaningful value to the world around us for generations to come.
Our shareholders invest in us based on the belief that we will run our operations responsibly and effectively. Our customers depend on having a reliable partner and a sustainable supply chain. Our current and future employees want to work in a safe, ethical and inclusive environment where they can feel proud of the impact we have on the world. And communities where we operate want to know we are good neighbors who do our part to help them thrive.
We have a long track record of great work in all these areas, but we aren't resting on our past accomplishments. We're committed to deepening our impact through strategic partnerships and demonstrating our effectiveness through transparent reporting.
I'm excited to see this chapter of our sustainability strategy come to life as we implement our ambitious vision over the next decade and beyond.
Thank you,
 
Devin W. Stockfish
President and CEO
---

Environmental stewardship, social responsibility and strong governance form the foundation of our sustainability strategy.

We embed sustainability in our planning and daily operations to give teams across our company greater visibility into how their actions positively impact our sustainability commitments and outcomes.

Learn how we're improving life in rural communities, supporting sustainable housing and leveraging forests as natural climate solutions.

We are committed to continually improving our performance as well as transparently sharing the data related to our successes and challenges.

Review our annual sustainability report for impact highlights, stories and an up-to-date overview of progress on our sustainability strategy.

Review these short reference guides for a detailed overview of our practices, the science behind them and answers to frequently asked questions.
Awards & Recognition For Weyerhaeuser
INTEGRITY
2009-2010, 2012-2023
CITIZENSHIP
Outstanding Public Service
SUSTAINABILITY
World 120: 2017-2023, U.S. 50: 2017-2023
SUSTAINABILITY
Environmental: 2018, 2020-2023
SUSTAINABILITY
Social: 2018-2023
GREAT PLACE TO WORK
2017-2023
By using this website, you agree to our Privacy Policy. California residents: See our CCPA Privacy Notice for details on what personal information we collect and for what purposes.