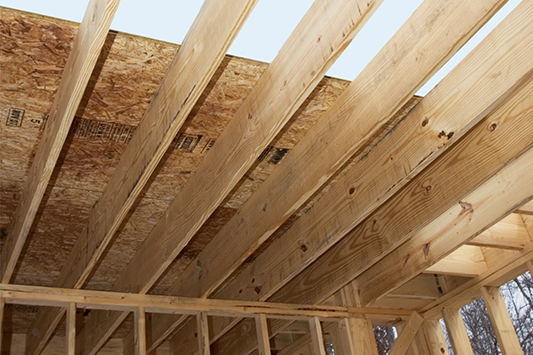 With Premium™ Joist, you can achieve premium performance while using less wood. Graded to M29 strength specifications, kiln-dried and stamped KD 15, and produced with #1BTR wane rules, Premium™ Joist delivers streamlined floor and roof designs and installations. Reduce your joist depths or increase your spacings while increasing the performance of your roofs and floors.
For mill-direct, truckload or rail car sales inquiries in the U.S. South: 1-800-321-4319
Interested in Weyerhaeuser lumber?