Fighting Fires Together
Supporting the mental health of firefighters, their families and our communities
Each fire season, wildland firefighters risk their lives to protect our forests and communities, and Weyerhaeuser recognizes the impact fighting these fires can have on the mental health of first responders and their families.
For the second year, Weyerhaeuser has partnered with Firefighter Behavioral Health Alliance to help provide specialized support and mental health resources for wildland firefighters. Addressing mental health challenges without stigma is critical to keeping firefighters safe, and the Fighting Fires Together campaign is designed to provide an important platform to amplify education and resources available for wildland firefighters and their families in the Pacific Northwest.
"After launching last year's inaugural Fighting Fires Together campaign with FBHA, we're proud to continue this effort to support wildland firefighters and their mental health as they work in challenging conditions to protect our communities," says Bill Frings, vice president of Western Timberlands for Weyerhaeuser. "Weyerhaeuser's approach to wildfire preparedness, prevention and mitigation is a year-round strategy, and part of this includes ensuring wildland firefighters have access to the resources they need to carry out this work."
"Through this important partnership with Weyerhaeuser, wildland firefighters can access our workshops designed by first responders for first responders, self-assessments that serve as a suicide screening for firefighters, and a directory of mental health professionals," says Jeff Dill, founder of FBHA. "Last year's campaign not only helped wildland firefighters access mental health information, but it also provided a like-minded community for families to find strength and support. We look forward to continuing this partnership to provide specialized education and critical resources for our communities' heroes."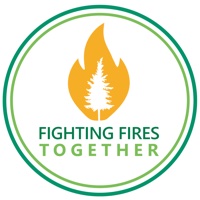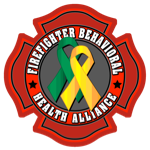 ---
Supporting the mental health of firefighters, their families and our communities
Resources focused on behavioral health awareness, prevention and strategies to provide wildland firefighters and their families with an easily accessible and confidential source of information.
Learn more about the impact wildfires have on communities in the Pacific Northwest.
Finding a like-minded community or support group is an important tool for improving mental health.
Coverage on the Mental Health Impacts of Wildland Firefighting and Weyerhaeuser's efforts in the Pacific Northwest.
---
Mental Health Tips & Resources
Firefighters risk their lives to protect our forests and communities, and the stress of wildland firefighting can have a significant impact on mental health. The following resources can help support frontline firefighters and their families.
First Responder Behavioral Health Video Series: Focusing on topics affecting wildland firefighters, Firefighters Behavioral Health Alliance has created a video series based on their workshops for first responders.

Self-screening: This self-assessment serves as a suicide screening for firefighters. The assessment can serve as a general tool for checking on overall mental health.

Professional Directory: Partnering with an occupationally aware mental health professional can be critical to getting the right support. Below are counselors who have been vetted by FBHA and the National Volunteer Council in Oregon, Washington and British Columbia.
Oregon
Matt Coffey, MA, LPC-A, Beaverton, 360-726-1605

Dr. Stephanie M. Conn, Beaverton, 971-250-1519

Craig Deardorff, MSW, LICSW, Beaverton, 971-727-4197

Cheryl Kolevzon, LCSW, Medford, 541-292-0403

Drew Prochniak, MA, LPC, LMHC, Portland, 503-308-9408

Michael Cady Russell, MS, NCC, LPC, Portland, 503-683-2341

Nadine Dody, LPC, Redmond, 541-699-2915
Washington
British Columbia
​​How Family and Friends Can Offer Support
Create a communications network made up of other spouses, partners or family members to support each other.

Acknowledge the power of being positive. First responders live in a world filled with negative actions and images. Having a positive home life can improve behavioral health.

Be patient and understanding when communicating. Reword or rephrase to avoid being confrontational.

Discuss setting a structured time-out. Allowing family members to reacclimate themselves back to home life is important.

Be direct. If something doesn't look or feel right, be direct with your loved one. First responders live in a world of receiving direct information to attack problems.

Challenge with compassion and do not be afraid to point out discrepancies. First responders and their families cannot accept the "I'm okay" answer. Use compassion in your phrases and your tone of voice.

Internal size-up. First responders should ask themselves why they are acting or feeling a certain way on a daily basis. Partners and spouses can assist with this by expressing what emotions were experienced that day, and how it affected each other and other members of the family.
Addressing the Stigma of Seeking Behavioral Support
Stigma of asking for help. There are incorrect assumptions that asking for help shows weakness and goes against our culture. Asking for help when you need it is a good thing — for you, your co-workers, your family and your community.

Stigma of counselors lacking knowledge about the job. Some think that because counselors never fought a fire and don't understand what we do, that they can't help us. That's not true. Counselors don't have to understand everything we do in order to help us address our behavioral health.

Stigma of saying something wrong. Some firefighters have had very little training in behavioral health or suicide awareness and may be afraid to say something wrong. It's okay if you don't know all the right words. You can still ask for help and help others.

Stigma of unavailability. Some avoid seeking help because of a perceived lack of access to counseling services or culturally competent resources. However, groups like the Firefighter Behavioral Health Alliance are available to help.​​

Additionally, FBHA, along with Elizabeth Anderson-Fletcher, Ph.D., and Chaplain Mark Schimmelpfennig, M. Div., have released a report designed to help educate firefighters on the prevalence and effects of Moral Injury. As the fire service culture has begun to recognize the effects of Post-Traumatic Stress Disorder, an emerging issue firefighters face is moral injury, which occurs just as often. Moral injury is a relatively new term in EMS circles, with signs and symptoms that can mirror those of the more widely recognized PTSD – even though they are distinctly different conditions. Moral injury generally results from a major conflict in one's moral code that causes a negative response, such as having to prioritize who can be saved and who cannot. Education about its effects is critical to help individuals normalize their own unique, personal reactions.
---
Wildfire Facts & Figures
Every year, wildfires pose a threat to our forests, our communities and our livelihoods. These facts and figures capture some of the scope and difficulty of the work wildland firefighters do.
---
Community Groups & Resources
The following groups are committed to providing safe support systems for wildland firefighters.
---
News & Stories From the Front Lines
Coverage of the Mental Health Impacts of Wildland Firefighting
Weyerhaeuser and Wildfire in the News
By using this website, you agree to our Privacy Policy. California residents: See our CCPA Privacy Notice for details on what personal information we collect and for what purposes.