Now you can forget about guesswork and callbacks down the road. With Weyerhaeuser Framer Series® lumber with WarpStable™ technology, you finally know how today's lumber will look and perform six months from now. Each piece of Framer Series lumber with WarpStable technology predicts with 95% confidence which boards will remain stable after being dried below 7% MC. It maintains a stability that is defined by the American Lumber Standards to within the #1 grade limit for bow, twist or crook. Each board is mechanically graded and the crown is marked to eliminate guesswork on the jobsite.
For mill-direct, truckload or rail car sales inquiries in the U.S. South: 1-800-321-4319
Top 10 Reasons to buy
Stays straight - Guaranteed
2 year structural frame warranty
Reduces callbacks
Virtually eliminates field culling
Crown marked on each board
Creates flat walls, roof lines and floors
Machine rated (MEL) Lumber for lower COV in design and stiffer, longer spans than SPF or HF
Manufactured in the USA from SFI® managed forests
Treated with a factory applied mold inhibitor
NAHB Green Approved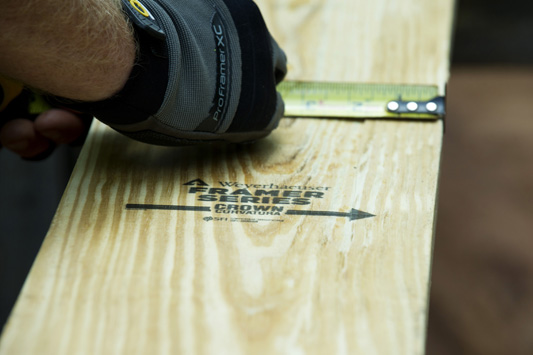 Contact our lumber team to learn more about Framer Series Lumber:
Homeowners please contact a dealer near you.