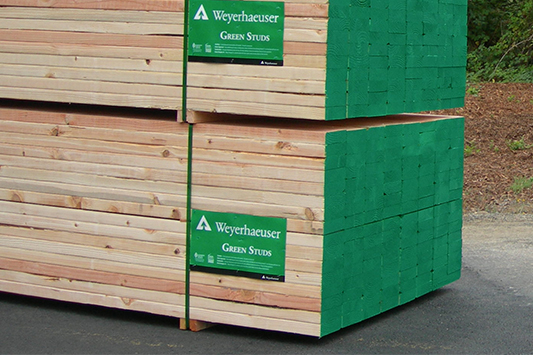 Going green just got a lot easier. Weyerhaeuser Green Studs deliver a new level of quality along with the features green homebuilders and homebuyers look for. And there's no need to reinvent the wall. It's a matter of one simple step — use Weyerhaeuser Green Studs.
For mill-direct, truckload or rail car sales inquiries in the Northwest: 1-800-426-0870
Footnote:
While using wood can reduce the environmental footprint of your building, Weyerhaeuser Green Studs, like all building materials, have an impact on the environment from timber harvesting, transportation and manufacturing. We call our Green Studs "green" because they are especially suited to green building using the National Green Building Standard, not because they have zero environmental impact.