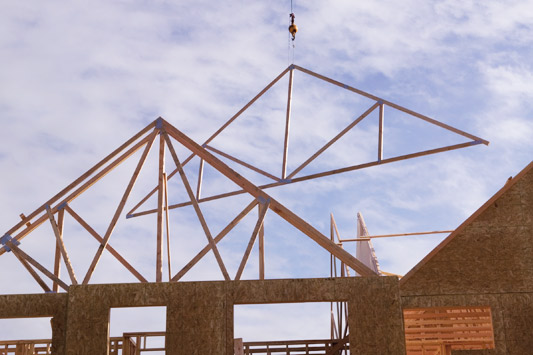 Produced in our Spruce-Pine-Fir (SPF) mills located in Alberta and southern British Columbia, we offer a broad range of Machine Stress Rated (MSR) products including MSR 1650, MSR 1950 and MSR 2100.  With restricted wane for better plating and superior straightness – given our manufacturing and drying expertise – our MSR lumber is ideally suited for roof truss and open-web floor truss applications.
For mill-direct, truckload or rail car sales inquiries in the Northwest: 1-800-426-0870
Interested in Weyerhaeuser lumber?