Southern Seedlings
Faster. Straighter. Stronger.
"We shall hereby be launching on a program of growing trees." – J.P. Weyerhaeuser, 1936
With those words, Phil Weyerhaeuser prepared the company for a new era of conservation and reforestation. So there's a very good reason Weyerhaeuser Patented Premium Seedlings produce the highest quality sawlogs in the timber industry – that's what the boss told us to do nearly 80 years ago.
At a time when our industry was only harvesting, we began to plant. And the seedlings we've perfected generation by generation are the ones that have reforested America and produced profitable sawlogs for generations of forest landowners.
WHAT MAKES OUR SEEDLINGS PREMIUM?
Weyerhaeuser Premium Seedlings are a result of nearly 80 years of research, testing and successful regeneration. The traits we breed for include volume, straightness, disease resistance, wood quality and tree form, to help ensure every tree has higher value at the mill.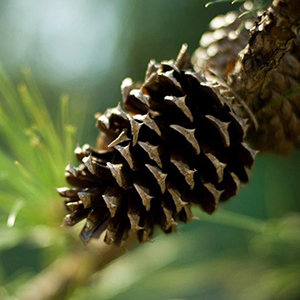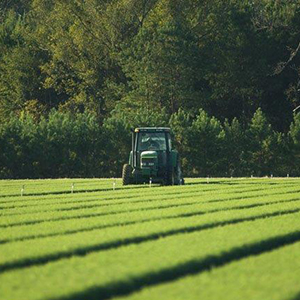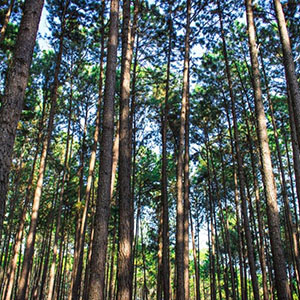 ---
BRED TO PRODUCE SAWLOGS – ALWAYS HAVE BEEN!
We've long been a leader in the breeding and testing of loblolly pine. Our goal has always been to breed for only the highest quality sawlogs. We believe that growing quality sawlogs brings the highest returns to forest landowners.
Our forest genetics program continues to pioneer new techniques in breeding and testing, developing advanced technologies to not only improve the growth and straightness of your future sawlogs, but the wood quality as well.
MOST EXTENSIVE TESTING PROGRAM IN THE INDUSTRY
Field tests of our varieties are replicated across an array of environments to produce realistic and valid assumptions as to genetic gain – so the forest landowner can have confidence they will perform as expected when deployed operationally.
Our geneticists use advanced statistical software and proprietary models to analyze data from the field. These models are the most comprehensive in the industry and allow us to accelerate improvement and deliver genetic gain more quickly through our Advancing Front orchards.
Improving wood properties for solid wood products has always been important to our program – and a key differentiator from our competitors. Our long term breeding objectives ensure that wood produced by our fast-growing families continues to be the most suitable for solid wood products.
---
CONTACT SOUTHERN SEEDLINGS
We appreciate your interest in Weyerhaeuser Premium Seedlings.
To inquire about our seedlings, call us directly using the numbers below.
Sales East: 800-634-8975
(States: Tennessee, North Carolina, South Carolina, Georgia, Florida, Alabama)

Sales West: 800-635-0162
(States: Arkansas, East Texas, Louisiana, Mississippi, Oklahoma)
---
By using this website, you agree to our Privacy Policy. California residents: See our CCPA Privacy Notice for details on what personal information we collect and for what purposes.