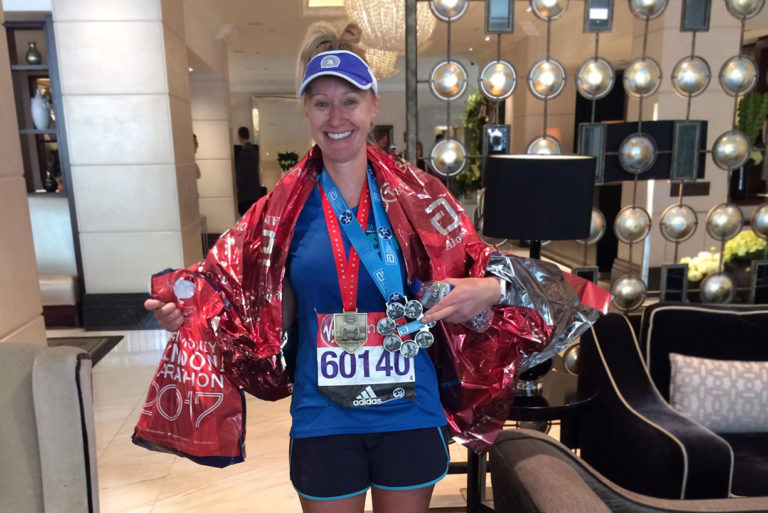 Lana Bru, a Weyerhaeuser employee for the past 16 years, has just joined an elite group of runners. She's one of just 1,700 people worldwide (at the time of this article) to have completed the Abbott World Marathon Majors — a series of six marathons — located all around the world.
For Lana, who "loves a challenge," began her passion for long distance running when a friend signed her up for a half marathon in 2010. She worked her way up to a marathon, which lasts 26.2 miles.
Lana started pursuing the Abbott World Marathon Majors in 2011, by participating in the Chicago marathon. From there she completed races in Boston, Berlin, Tokyo, New York, and most recently, in London.
"It felt incredible to complete the majors," says Bru, a resident of Scottsdale, Arizona. "Knowing I was wrapping up the sixth race in London, such great crowd support and running with people from all around the world are lifetime memories."
The dedication Lana shows to her racing — running five times a week along with cross training — is the same commitment she puts into her work at Weyerhaeuser. "I am always looking for ways to continually improve the distribution centers or mills I've worked with," says Bru, who has worked in the Finance Division at six different Weyerhaeuser facilities over the years. "I do the same on a personal level with my running. You are never at the end of the journey and there is always room for one more mile."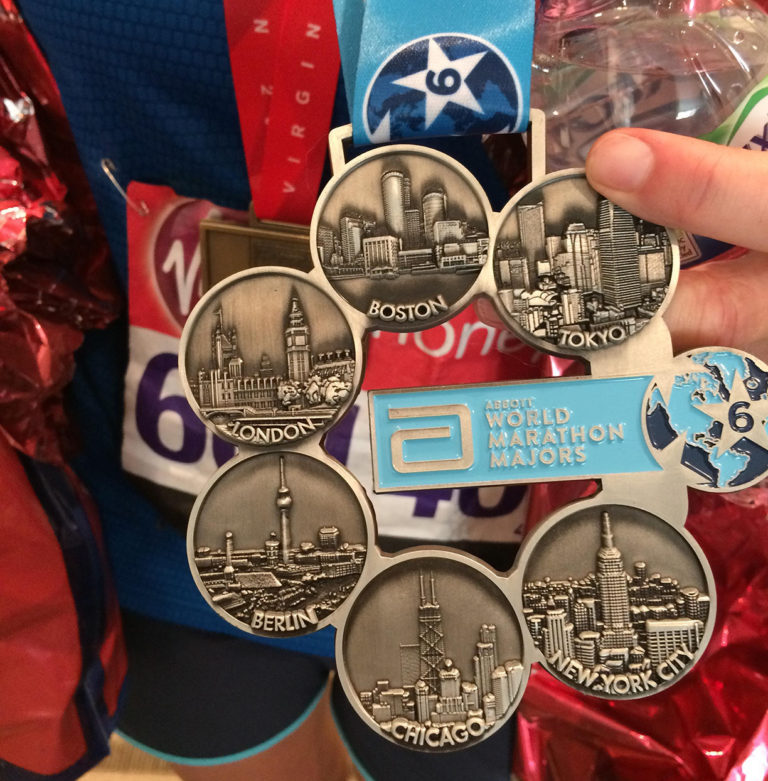 "We're all in awe of Lana," says Chandra Curtis, Finance and Planning Manager Team Lead. "She has a drive and passion for both her work and for her racing. Her achievement of the Abbott World Marathon Majors serves as an excellent example of her non-stop dedication to a task and her ability to achieve any goal she sets."
With her World Major Medal in hand, Lana isn't slowing down. Her love of travel, running and challenges will keep her training. After a break to recover from the recent London race she'll return to Sacramento for the California International Marathon this December. After that, she'll tackle the Boston Marathon (her favorite race) for the fourth time in the next few years or run a race for a charity she supports.
"Overall, running is truly the center of me, where I connect to myself and gain my energy and strength," says Bru. "I am a better sister, daughter, friend, co-worker, employee and person in general due to my ability that God has given me … to run … and to run far. I'm truly appreciative of the support I've received from my Weyerhaeuser family and I simply plan to keep on running into my future."