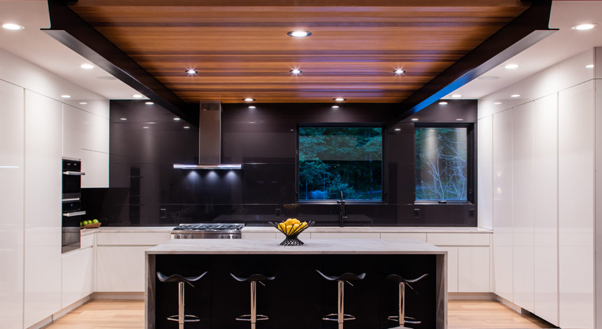 The benefits of Real Cedar are numerous—from beauty to durability to sustainability. But nothing speaks louder than seeing what cedar can do, how it can transform architecture, infuse richness, blend or contrast, and inject warmth in ways few other materials can.
Here are three homes that showcase the various ways cedar can bring projects to life, in forms both traditional and modern.
Danish Barn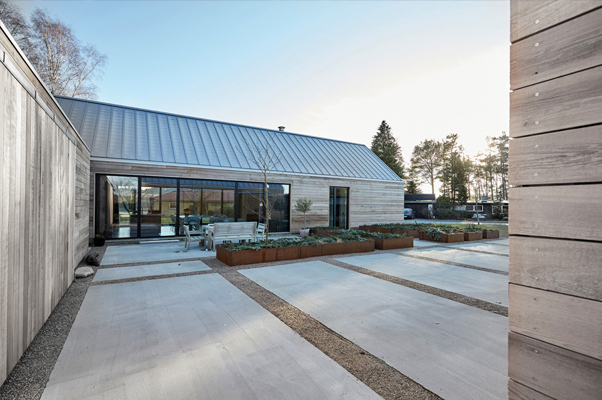 Photo: Tina Stephansen; courtesy Western Red Cedar Lumber Association
Featuring traditional gables and a rustic facade, this home offers a farmhouse feel ideal for its setting in rural Denmark, while clean lines and expanses of glass add decidedly modern sensibilities. The cedar façade furthers the blending of traditional and contemporary: The architect chose a clear grade to help maintain the home's lines; left to weather naturally, the wood surface is transforming to a silvery gray patina, creating a striking striated pattern across otherwise uninterrupted expanses.
"For Danish Barn, we choose Western red cedar because the surrounding environment is nature, forest, and lake—and from our point of view there is no material that fits better in this exact context," Architect Erik Weiling of Christoffersen & Weiling Architects told WRCLA.
Click here to read the full case study.
Orcas Island Retreat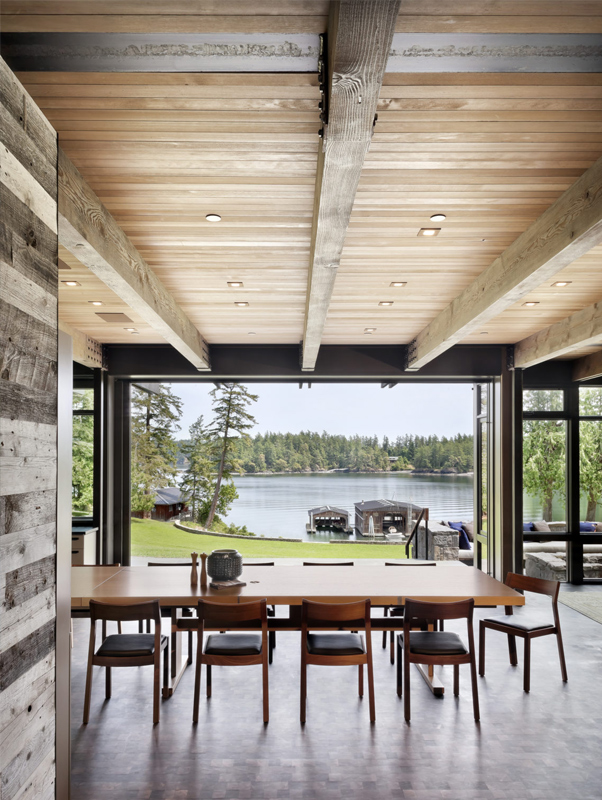 Photo: Tim Bies; courtesy Western Red Cedar Lumber Association
Nestled in a private cove on a remote island in Washington state, this welcoming cabin features seamless transitions from indoors to out, affording sweeping views of the trees and water. Wood features prominently on the exterior and interior, suitably in tune with the home's natural setting. Inside, Deforest Architects used to clear vertical-grain cedar for the ceilings and soffits, providing a sleeker feel next to the rough-sawn timber beams. They took a different approach outside, with a tight knot grade of cedar in a dark satin finish to accent the vertical siding.
Associate Rosie Donovan explained to WRCLA: "Western Red Cedar was a clear choice for Orcas Island Retreat, both for its exceptional durability and the fact that it is a natural, sustainable material sourced from the Pacific Northwest region."
Read the full case study here.
Rogue River House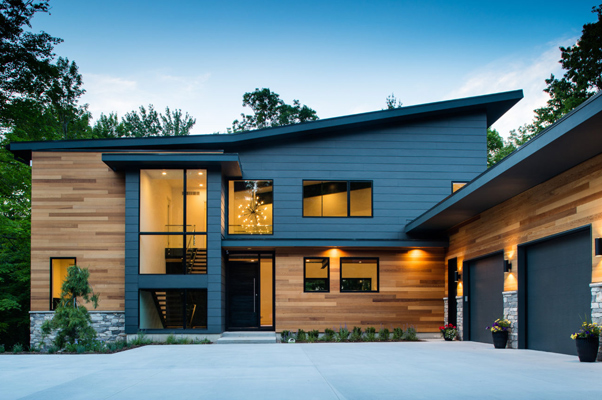 Photos: Ashley Avila, courtesy Western Red Cedar Lumber Association
This beautiful Michigan home immediately catches the eye with unique angles and stunning lines, with a contemporary appeal softened by cedar siding and accents. The show-stopping outdoor living space, situated above the river, features a beautiful cedar soffit overhead, while multi-tonal siding blends warmly against the metal and glass over the rest of the façade.
"The coloration, durability, and ease of working make Western Red Cedar an incredibly sensible choice," Eric De Witt, principal of Lucid Architecture, explained to WRCLA.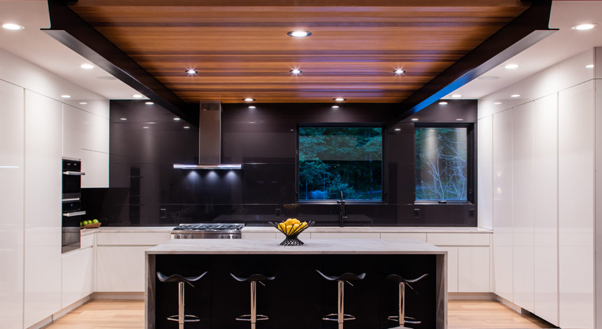 The effect continues indoors, where the same multi-dimensional cedar brings a rich look to the kitchen ceiling, offset by bold suspended steel beams, and provides occasional accents in contrast to otherwise bright white walls.