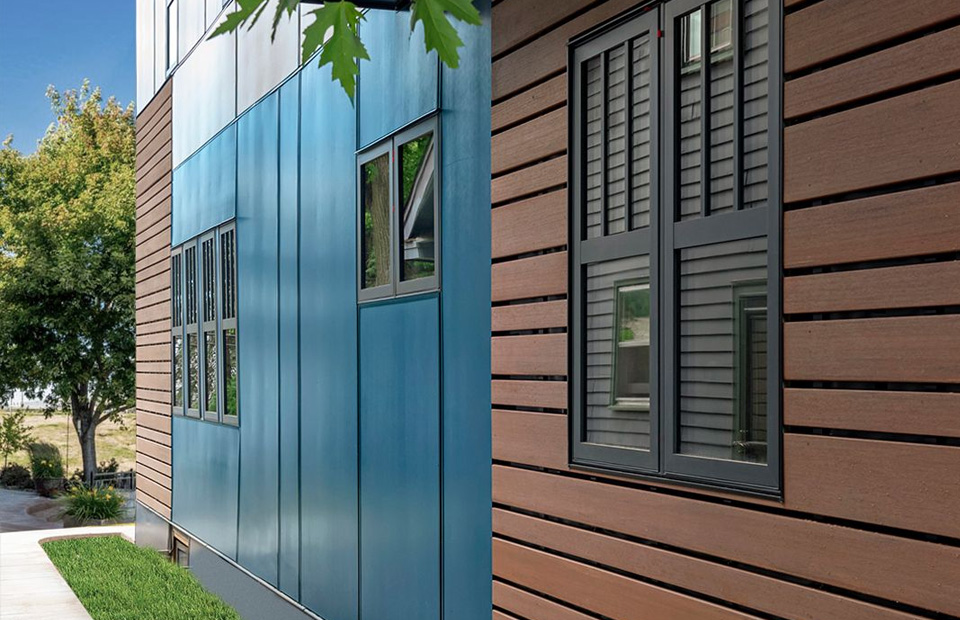 As homeowners continue to focus their attention on remodeling projects and growing their outdoor living spaces, exterior facelifts are top of mind for pros and consumers alike. Supporting customers means staying up on wha's new and what homeowners and home buyers are looking for.
Here are a few things to keep an eye out for.
Low-maintenance materials: Homeowners, no matter their age, don't want to spend time painting and staining their trim and siding. Products that offer the look of wood without the maintenance are ideal. AZEK® Trim with PaintPro® Technology, for example, is engineered for consistency, moisture and rot resistance, durability, and workability. The trim comes ready to paint, and offers superior adhesion to reduce chipping, cracking, and other defects over time.

Water absorption is a primary reason paints fail; as wood and other porous materials expand and contract from water absorption, the surface bond with the paint is stressed and can crack and peel. This leads to repainting or, if you don't, rotting and possible mold growth. AZEK trimboards are 100% protected, inside and out, from both water exposure and absorption.

Dark trim: One of the biggest trends in exterior facades right now is pairing white siding with black trim or other dark hue. Part of this is driven by the ongoing demand for modern farmhouse looks, with dark trim lending a sleek look that coordinates with trendy black window frames. Installers can use a specialty paint with solar reflective pigment to paint AZEK Trim with PaintPro Technology darker colors like black. These paints are formulated to deliver dark colors, but reflect light, which reduce heat build on the material to avoid excessive movement. (AZEK has listed recommended paint and colors that are approved for use on its products on its website.)

Mixed materials: Another ongoing trend is blending different materials to differentiate the façade, such as mixing stone with board-and-batten (including the battens with PaintPro Technology), adding a pop of color with open and closed-joint cladding, or texture in gables, or mixing in natural wood with modern metals.
Weyerhaeuser Distribution is committed to delivering the reliable, consistent products you can rely on. Connect with your Weyerhaeuser representative today about the exterior cladding solutions available in your market.