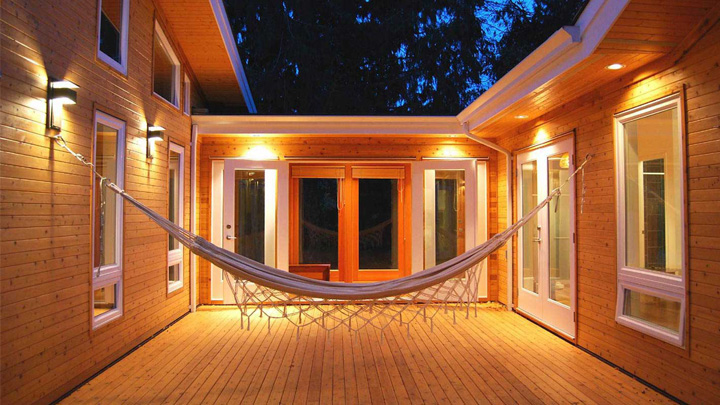 With its warm looks and proven durability, cedar is a high-demand material for homeowners and a go-to product for many remodelers and deck builders. But increasingly stiff competition from other materials such as pressure-treated wood and composites, it's important for dealers to understand cedar's value—and how to sell that value to customers.
Here are a few tips for selling cedar decking:
Due to the nature of the wood's sap, cedar is naturally rot resistant and does not readily absorb moisture. If your customer's client is replacing a rotted deck, cedar can be positioned as a true problem solver to preventing similar situations down the road.
Long-lasting beauty: Cedar doesn't absorb moisture easily, making it less likely to warp or split over time. It lays flat and true, ensuring a beautiful aesthetic throughout its life.
Long life span: A cedar deck can last from 15 to 20+ years depending on maintenance and environmental conditions.
Beauty: Cedar heartwood has glowing color, handsome straight grains, and natural resistance to rot and insects. Boards are easy to cut and can be left untreated to weather naturally. Its life span is easily more than 20 years.
Availability: Cedar is sold in all standard dimensions, and cedar 5/4x6-in. deck boards are easy to find.
Comfort and elegance: A skillfully built cedar deck can truly bring comfort and elegance to an outdoor living space, whether the goal is to create an outdoor oasis or a warm place to gather. Selecting cedar decking is an investment—an investment that is naturally designed to last.
Density: Cedar is one of the lightest softwoods, which makes it easy to transport an handle.
Dimensional stability: Cedar absorbs or discharges moisture to attain equilibrium with its surroundings. Plus, it has a low shrinkage factor and superior resistance to warping, twisting, and checking.
Decay resistance: Cedar contains natural fungicidal compounds (called thujaplicins) and contains thujic acid, which protects wood from insect attacks. In addition, the outer ring of the sapwood is rot resistant.