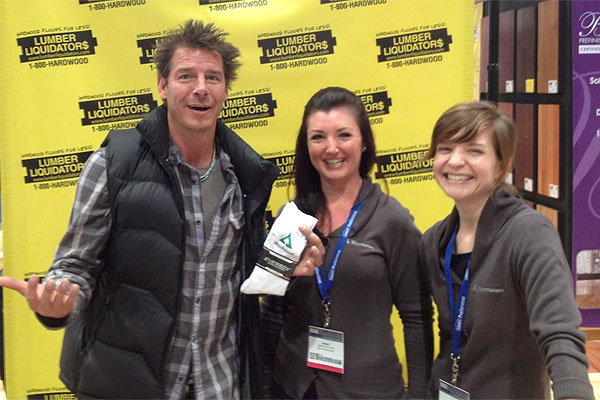 Visitors to our booth at the 2013 International Builders' Show took huge steps to help the less fortunate by shedding their shoes and donning Weyerhaeuser-branded sport socks.
Designed to represent how Weyerhaeuser is our customers' feet on the street—with the most thorough support and expertise in the field—the socks were more than just an ordinary giveaway. For every attendee who tried on the socks and shared a picture on social media, Weyerhaeuser donated $50 to HomeAid.
Homeaid is a nonprofit that builds and renovates multi-unit shelters for America's homeless families and children. Since it was founded in 1989, HomeAid has expanded to 12 states and helped house more than 145,000 individuals facing temporary homelessness.
As expected, Weyerhaeuser customers were eager to contribute: 100 visitors tried on the socks for a total donation of $5,000 to the worthy cause. Even Ty Pennington and Vanilla Ice got in on the action. And everyone had fun in the process.
To see more photos from our socks campaign, click here.
Thanks to our customers for supporting a great cause!