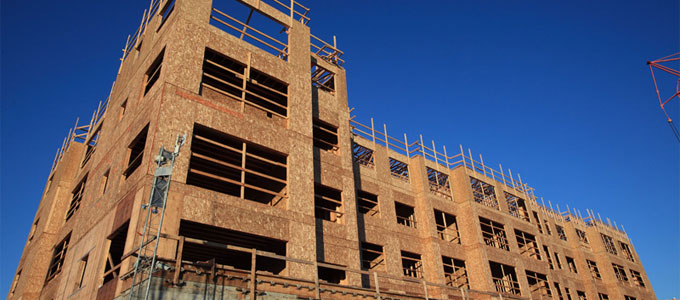 The Canadian housing market remains consistent, which is a great way to wind down the calendar year. Housing starts for Canada are expected to remain stable for the remaining of 2013 and increase modestly in the beginning of 2014, according to the Canada Mortgage and Housing Corporation (CMHC) Third Quarter report.
Contributing factors include solid employment and economic growth, both of which support single-family housing. They also contribute to the flat multi-family starts, as first-time home buyers have better means to enter homeownership.
Furthermore, significant multi-family housing construction over the last three years flooded the market, especially in British Columbia, Ontario, and Quebec. When the economy was in a downturn, the increased multi-family market trend made sense because of its relative affordability. Now, due to market saturation, multi-family starts have eased. Relatively speaking, Canada's ratio of multi-family to single family starts remains high compared to the United States. Nearly 58% of all starts in Canada are multi-family, where as in the US, only 30-35% of total starts are multi-family.
Regionally, in BC, the economic forecast continues to improve, thanks to the labour market and full-time employment numbers. These improved numbers bode well for the first-time homebuyer population that is expected to add to the housing demand. In line with the national trend, multi-family starts are expected to remain stable throughout 2013 and increase in 2014.
Full-time employment growth, wage gains, and migration inflows are helping the Prairie Region. The housing market is slated to stay positive into 2014. Specific to multi-family starts in Alberta, Edmonton will shrink and Calgary's will rise significantly.
In Ontario, sale of existing homes will continue to drive that market thanks to the strong new housing starts initiated back in 2012.
The Quebec housing market will remain relatively flat and perhaps down a bit as we finish out 2013. It's expected that the strengthening economy will help fuel both resale and new housing markets going into the new year.
For the Atlantic Region, housing starts – both single family and multi-family – are expected to continue to fall through 2013 and into 2014. These weak numbers are consistent with the regions unemployment numbers.
As a forest products company, Weyerhaeuser has the lumber and engineered wood readily available to meet the housing demands in every region. Additionally, wood construction supports the forestry industry, an important engine for economic development in Canada. To learn more about Weyerhaeuser wood products in Canada, visit WoodByWy.com/Canada.