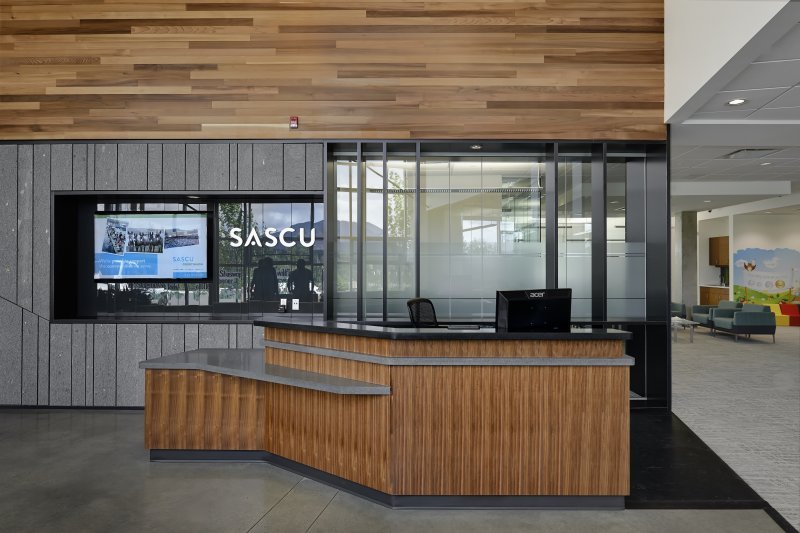 Cedar is often thought of for siding, decking, and other outdoor projects. But the same warmth and beauty that is so beloved on the exterior is also perfect inside the home—from ceilings to paneling to saunas. A full wall or feature wall made of cedar is a great way to add richness to a modern interior or play with daylight streaming in through the windows.
Here are a few beautiful indoor cedar wall applications to fuel your design creativity.
(All images courtesy of the Western Red Cedar Lumber Association.)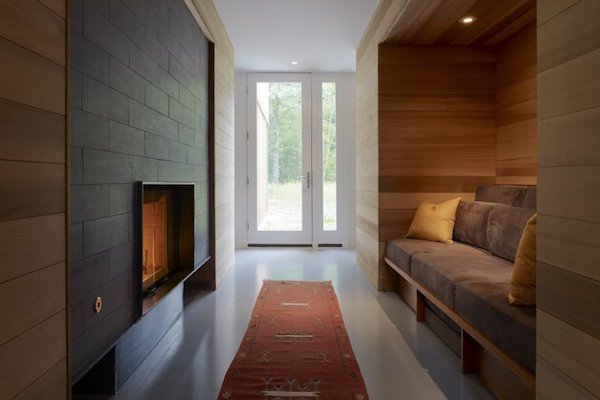 Cedar and stone in perfect rustic harmony. Who wouldn't want to curl up on that couch?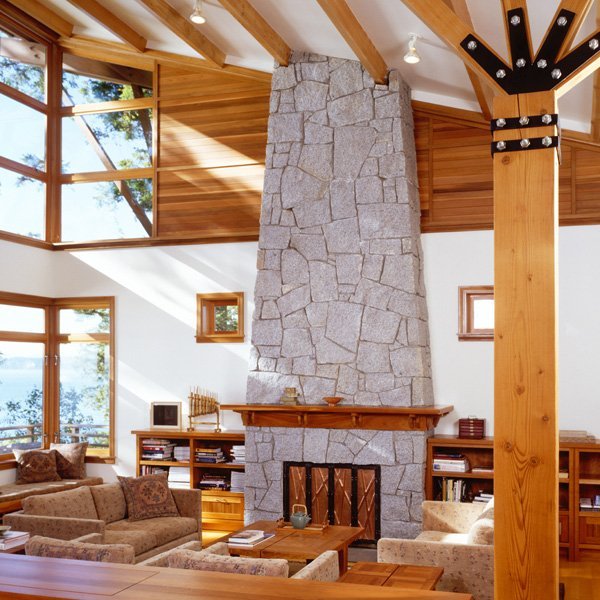 Cedar paneling at the top of this two-story great room adds visual interest, complements the other wood in the room, and offers a visual balance to the bold fireplace.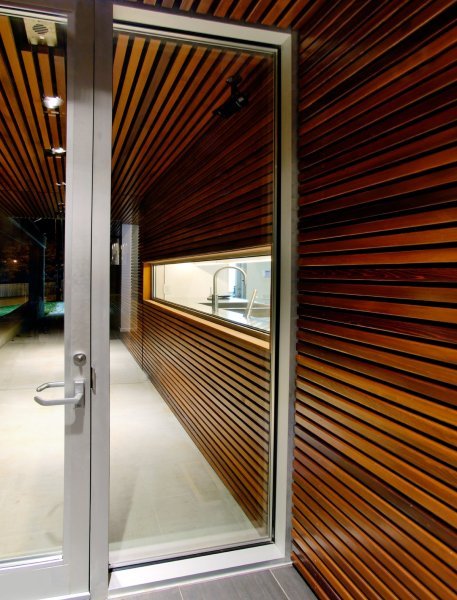 The versatility of cedar allows for seamless indoor-outdoor walls. We love this deep, rich color, too.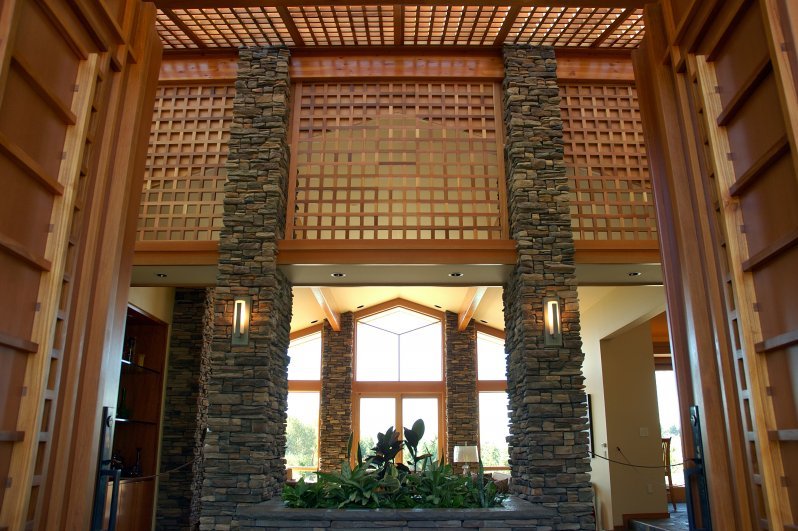 This exquisite woodwork provides separation between rooms while letting light to penetrate farther into the space.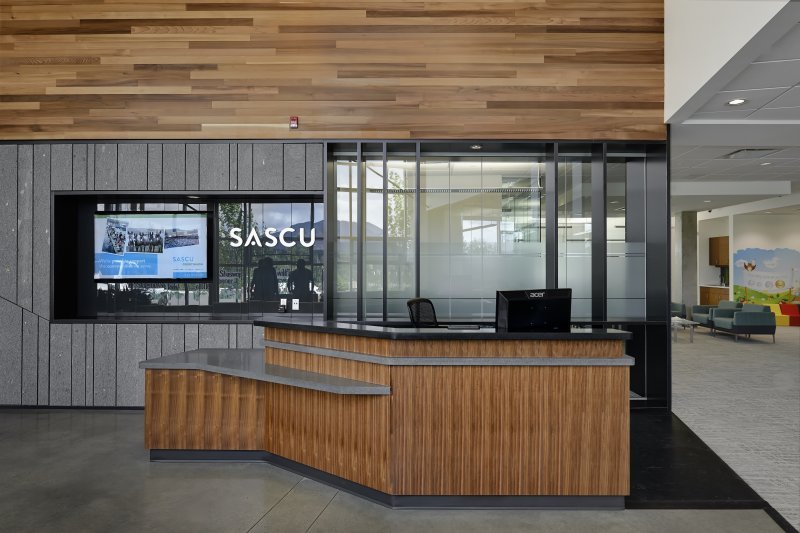 A blending of lengths and stain colors adds a fun visual pop to this reception area.
To learn more about using Real Cedar for indoor projects, click here.