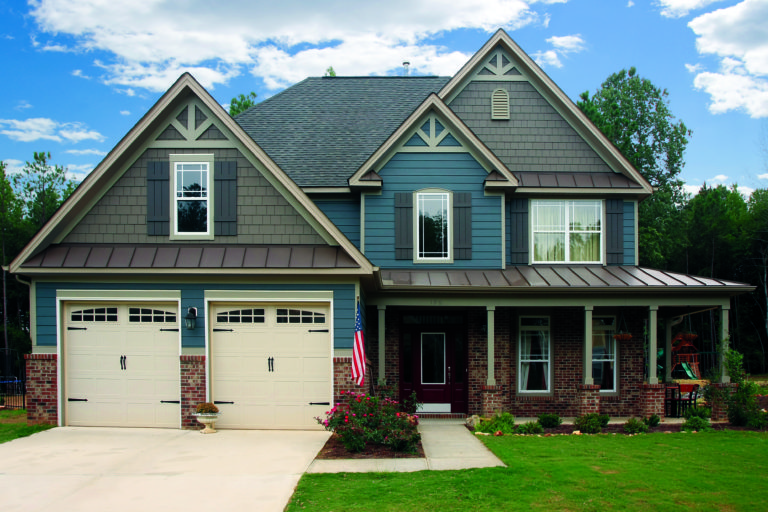 As housing continues its slow-but-steady rebound and remodeling heats back up, the market for siding products is doing the same. The Freedonia Group predicts demand for siding to increase 7.1% annually through 2018.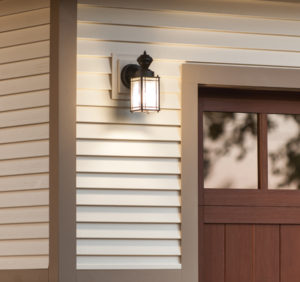 While vinyl continues to lead the pack, other materials are steadily chipping away. As Freedonia reports, vinyl siding's share of the market fell from 39% in 2003 to 27% in 2013. "Vinyl siding has faced strong competition from other materials—such as fiber cement, stucco and wood—that are seen as more aesthetically pleasing," the research firm stated. "Going forward, vinyl siding will remain the leading material installed in the U.S. because of its low cost, long life span and minimal maintenance needs. However, vinyl siding will continue to lose market share to materials seen as better able to improve the exterior appearance of residences."
Brick, concrete and stone will see the most rapid advances, the report noted, with brick driven by robust construction in the South and by an attraction to its looks and fire resistance in other regions.
WARMING TO COLOR
Within the vinyl and fiber cement categories, expect homeowners to warm up to color. While neutral and earth tones will likely always dominate, pops of darker hues are starting to show up, particularly as a way to break up the monotony in communities with similar exterior styling from house to house.
One thing helping to ease homeowners' worries about color, says Lauren Hunter, chief editor of products for Hanley Wood publications including Builder and Remodeling, are manufacturers' efforts to create color families and guides that eliminate guesswork. James Hardie®, for example, offers color profiles that help buyers mix and match siding, trim and accents from within a prescribed collection.
James Hardie and other manufacturers also offer visualization software, which allows the consumer to see the siding selections on a digital rendering of a home similar to their own, further alleviating concerns that colors will look garish or mismatched.
A similar trend is occurring with the panel styles themselves, as homeowners are more willing to mix up the façade with different materials or shapes. This includes blending styles of the same material, such as board-and-batten panels on an upper story, as well as blending different materials such as accenting fiber cement siding with a stone veneer.
"You can add a pop of interest, whether it's a bold color or a little bit of texture," says Hunter. "It's nice to see those things in a visualizer tool before you try it."
DETAILS MATTER
Trim, too, is no longer an afterthought. With the growing desire for improved curb appeal and demand for longer-lasting millwork, more builders are willing to spend a few extra dollars on higher quality trim that won't have to be replaced in a few years. More robust, eye-catching trim comes in a range of materials, including composites like Miratec™ or Ply Gem's cellular PVC, James Hardie fiber cement, WindsorONE® Protected Exterior Trim and engineered wood trim from Collins TruWood®.
That same desire for practicality (and a stronger economy) is even providing a boost to premium lines. Moving from 1-inch cedar to a 5/4 or 2-inch plank or from entry-level fiber cement to James Hardie's ColorPlus®, a pre-finished product that carries a 15-year finish warranty, provides for a more robust, high-end look. Buyers also recognize the long-term return on investment of such products, with savings brought by less painting and a longer life span.
With the abundance of online tools and information, homeowners are savvier than ever about what they want, and they expect their builder or remodeler to be ready to assist with creating the façade of their dreams. Dealers can provide added value to pro customers by leveraging the product selection tools made available by manufacturers, by providing a balanced diversity of siding offerings and coordinating trim, and by remaining knowledgeable about product attributes and applications.