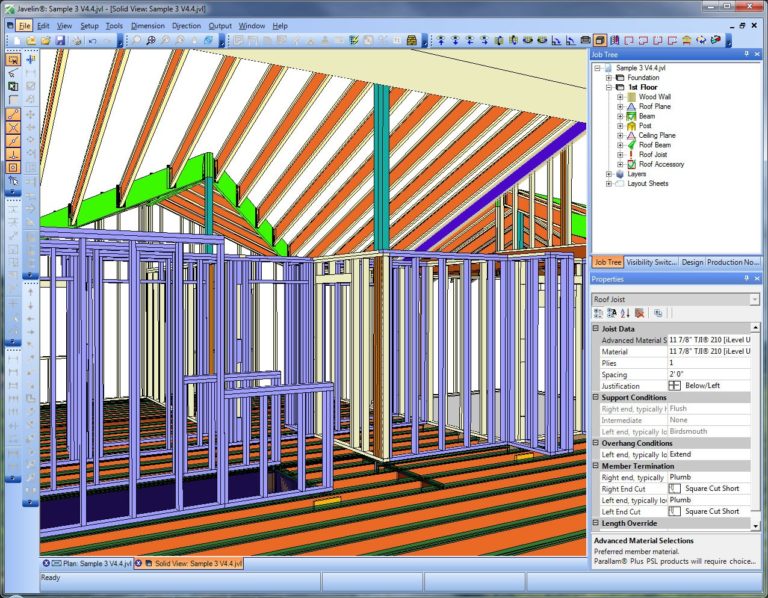 We are excited to announce the upcoming release of Javelin® software version 5.0. With this release you will be able to accurately model more aspects of the structure and provide a more complete output of material, design details and much more!
Javelin v5.0 will allow you to:
model and transfer loads through Compression Roof Systems using ridge boards, rafters, purlins and struts allowing you to accurately analyze members in the structure
provide more complete material lists for the structural frame
add and modify material information in material lists or,
create a new one for material not modeled in the job, providing a more complete solution for your customers.
control the information that is included in the Level Notes for consolidated and concise details about each level of the structure.
These new features add to the toolbox of opportunities that Javelin software offers allowing you to provide superior solutions to your customers.
---
ROSS THEILEN