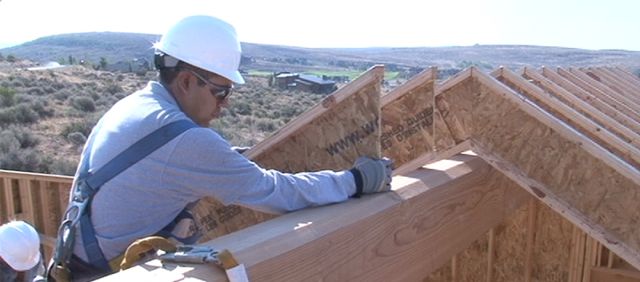 John Phillips of JP Construction was the builder for the project. John first used NextPhase JobPack framing on a floor to reduce labor costs and cycle time. By taking it to the roof system, savings are amplified as framing complexity becomes greater.
Stick-framed roofs are the norm for large, mountain-resort homes like those in Park City, but framing one requires tapered cuts, angles, bevels, birdsmouth seat cuts and other specialized cuts. A pre-cut roof package provided by a NextPhase dealer eliminates the measuring, verifying, and fitting that takes time on a jobsite, and can waste material. On roofs, even more so than on floors, pre-cut framing can be an easy solution in a world of increasing labor shortages and tightening construction schedules.
Give us a call at 888-453-8358 or visit www.WoodByWy.com/NextPhase to locate a NextPhase-enabled Trus Joist® dealer near you.