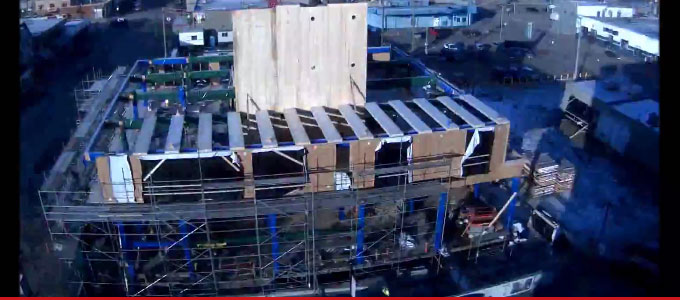 The University of Northern British Columbia is home to the new Wood Innovation and Design Centre.
The six-story wood-framed building is the tallest of its kind in Canada, and includes Trus Joist® Parallam® PSL as critical load-transfer beams above the lobby, and will showcase innovative uses of wood. Educational programming is being developed for students to pursue research on wood and other forest products, and attract students who will graduate and lead the world in the construction industry.
Canada's Green University UNBC and Prince George are at the centre of Canada's forest industry. The new building will illustrate the benefits of wood construction to healthy ecosystems and healthy communities.