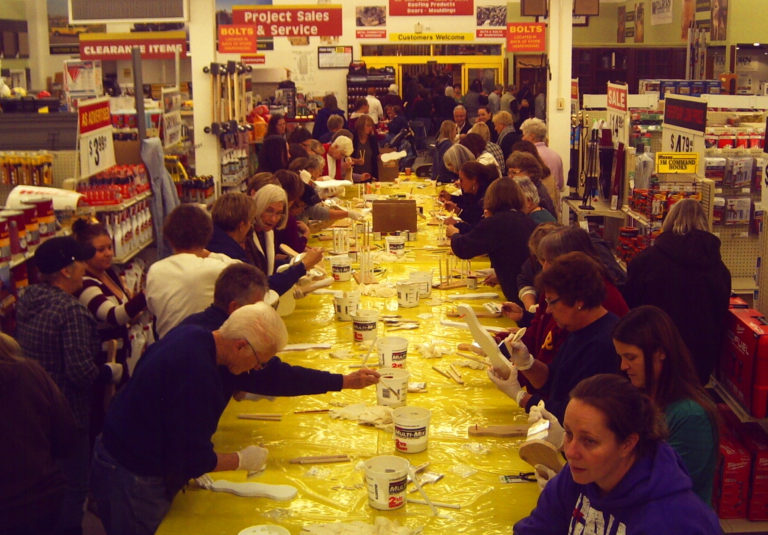 Meek's Lumber & Hardware, the 26th-largest pro dealer in the U.S., operates 48 locations—including two design centers and a drywall/insulation specialty yard—in four Midwestern and Western states. So a one-size-fits-all marketing approach wouldn't be too effective.
What is working for Meek's to broaden its customer base is a strategy to provide a personal touch. And proof of its success can be found in the 10% sales gain, to $253 million, that this Springfield, Mo.-based dealer reported for 2013, according to ProSales magazine.
Its recent revenue gains can be attributed, in part, to the M-Pro program, which Meek's launched four years ago. M-Pro offers 5% discounts (and an additional 10% off all cases) to all contractors, as well as 24/7 access to invoices, paperless returns and call-ahead services.
One facet of this program, M-Pro Advantage, targets smaller pros that prefer to pay by cash or credit card, and offers them 2% cash rebates for purchases over $5,000, volume pricing on orders over $2,500, discounted deliveries and inside sales support. On the other side are M-Pro Platinum customers, which are typically larger builders and big-project remodelers. They get the same perks as Advantage customers, plus the option of paying monthly invoices. Platinum customers also benefit from a core rebate program and only pay a fuel surcharge for deliveries.
"We've been taking some chances and trying new things" in pricing and rebates to attract customers, says Sam Dawson, the program's manager.
Meek's outside sales team supports M-Pro Platinum customers, helping them manage their businesses. Meek's promotes M-Pro on its website and through newsletters that its outside sales team distributes monthly to about 3,000 customers. The dealer also does email blasts that reach another 7,000 customers.
Special Events
Along with those levels of personalized service, event marketing has become "a huge driver" of business with pros, says Dawson. For example, four times a year, Meek's takes 30 to 40 customers to visit one of vendor Sierra Pacific's lumber mills. The dealer has also conducted tours of window and door plants. Meek's is currently devising marketing strategies for specific trades, like painters and roofers, he says.
And though 70% of Meek's customers are pros, event marketing is helping the dealer bring more female consumer customers into its stores in certain markets too.
For the past several years, Andy Prause, assistant manager at Meek's location in Gardnerville, Nevada, has been running two "Ladies' Nights" per year, with per-night attendance as high as 195 people. At these three-hour sessions, the women shoppers are taught basic home-improvement skills, from using a wide range of tools to learning faux finishing techniques.
The goal is to make women customers comfortable shopping at Meek's. "The first thing they see is lumber, so they don't always know we carry paint and [decorative] hardware," says Prause, whose location includes a 4,500-square-foot retail store.
Some of Meek's other yards have adopted women-centric marketing events, and they might wish to have Prause's biggest problem: too much demand. "I've got to be careful about how much marketing I do because I'm running out of space."