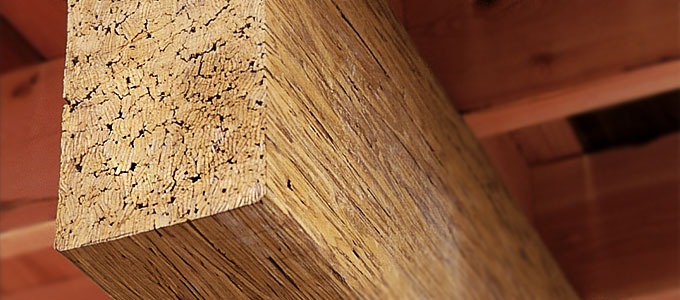 Outdoor living space that both expands a home's footprint and blends seamlessly with its overall design continues to be in high demand among homeowners. As a result, details like deck railings are top of mind for homeowners, with many seeking products that provide both design distinction and low maintenance.
From a material standpoint, Michael Beaudry, executive vice president of the North American Deck and Railing Association (NADRA), is seeing an uptick in demand for cable, glass and aluminum railings. He says aluminum, in particular, is frequently selected because of its low maintenance.
Often, though, the decision is based not just on the look of the rails, but what's beyond them, he says. Glass, for example, keeps water views on both coasts unobstructed. "Even aluminum with its thinner profile—1⁄2″ versus 1″—helps maintain the view."
In other parts of the country, Beaudry's noticing an uptick in cedar and redwood railings, as well as treated pine and fir—even a slight growth in hardwoods like mahogany.
However, "There are many more alternatives now, and I feel strongly it will continue," Beaudry says. "Wood will still be used, but it won't be used as pickets as much anymore. You're going to see more mix-and-match now—a wood deck plus wood top and bottom rails with white or black aluminum or glass pickets."
Among those alternative materials, "A composite with a PVC cap has supplanted the traditional composite rail," says Stacey Baker, dealer sales representative for Weyerhaeuser Distribution in Tacoma, Wash.
Colors Abound
Various shades of brown, and some reds, are proving to be most popular. A colored railing will generally either match the trim of the house or contrast with the deck.
In some cases, deck railing colors are also mirroring the hues both in residential interiors and outdoor furniture, says Beaudry, with either deeper earth tones for a more traditional look or whites, grays and charcoals for a more contemporary feel.
Naturally, colors and materials also reflect the style and location of the house. "For instance, you'll see a lot more earth tones in the Midwest and Western states like Montana and Colorado, and more grays on the coasts, like the Jersey Shore," he notes.
In the South there are a lot more screened and shade porches with roofs and multiple levels. "The deck railings there will wrap them and usually match the house," Beaudry says.
In the Pacific Northwest, white aluminum railing is tying plastic-coated composite railing for popularity, Baker says. "It's a big seller in white, along with a lot of black.