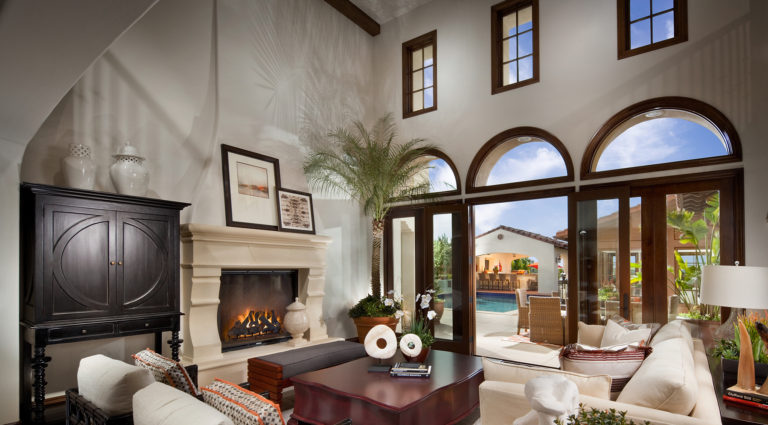 What do homebuyers want in new homes this year? Among other things, to stay in place as they age, bask in more light, and have a spot to drop their stuff.
Denise Dersin, editor-in-chief of Professional Builder magazine, shared these and other trends with attendees at the Weyerhaeuser booth during the International Builders' Show Feb. 4. Based on her conversations with builders and via the winners of Professional Builder's 2014 Design Awards, Dersin offered up 11 new and evolving trends she's observing in today's new homes.
The first five were outlined in Part 1. Here are six more trends worth keeping an eye on.
More Light
The drive for energy efficiency and better health means the continued desire for daylight infiltrating farther into the home. Builders are finding creative ways to do this with windows, incorporating larger or ganged windows, window walls, and clerestory or transom windows. For example, the above photo shows Pardee Homes' Alta Del Mar home in Del Mar Mesa, Calif., in which ample windows flood the two-story great room with natural light. (Image: Eric Figge)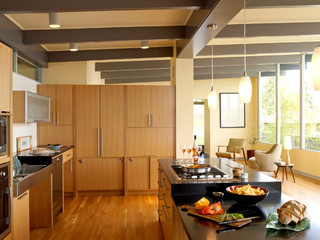 Universal Design
Baby boomers continue to age, with the youngest of them turning 50 this year, and many of them want to age in place. Thankfully, universal design products have shed much of their hospital feel, allowing homeowners to stay put safely without feeling institutional. Along with more common items like lever handles and faucets, wider doorways and streamlined grab bars, showers are getting larger, sometimes with benches or bars and a low threshold to make showering easier without sacrificing style. Drawer appliances are another small change that looks good while improving accessibility.
Showers vs. Tubs
A lot of homes are doing away with tubs in the master bedroom, although there should be a tub somewhere in the house. If there is a tub in the master, it's generally a stand-alone version in lieu of a built-in, Dersin said.
Mudrooms/Dropzones
The rise in open floor plans means everyday stuff turns into visible clutter quickly, so mudrooms or dropzones near the most frequented door are becoming a must-have. These areas, which can range from a small nook with built-in cabinetry and a desk to full-on rooms with lockers and laundry, give families a place to put coats, keys, permission slips and other items of daily life.
Outdoor Rooms
Unlike the interior, outdoor space is becoming more segmented. Instead of a great expanse of lawn, Dersin said, she's seeing more smaller, private spaces incorporated for different types of leisure and entertaining. Heaters and partial enclosures are helping meet demand for outdoor spaces that are accessible nearly year-round.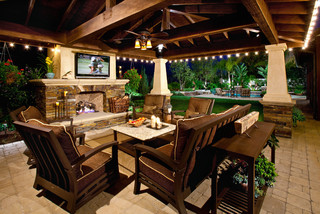 Walking Trails
Having designated places to walk is a top community amenity for homebuyers, Dersin noted. This is particularly true in areas with low walkability scores. In some communities, walking trails take the place of sidewalks.
To see more examples of trends, check out the winners of Professional Builder's 2014 Design Awards. And be sure to check our five additional trends from Part 1.
Universal design image: Midcentury Kitchen by Seattle Architects & Designers ROM architecture studio
Outdoor room image: Mediterranean Patio by Anaheim Pools & Spas Mclaughlin Landscape Construction