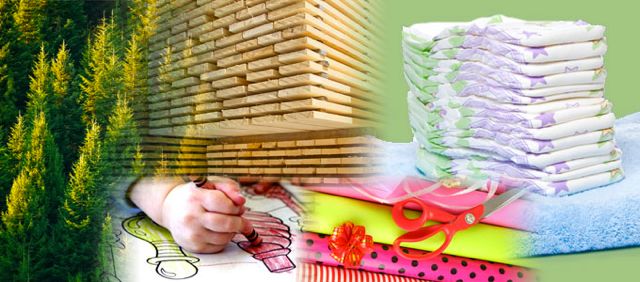 "Trees are dying and we are running out of oxygen" or so Keith Vion, a Trus Joist® Structural Frame Specialist in Edmonton, was told by the 6th grade daughter of a friend. The young girl was learning about forests as part of her school curriculum and was very distressed about that perceived status of the world's forests.
Knowing there was a better story to tell, Keith decided to set the record straight. Partnering with Weyerhaeuser colleague Wendy Crosina, Manager of Forest Stewardship for Canadian Timberlands, the two created a presentation suitable for elementary school science classrooms.
The goal was to help students understand how a sustainable forest works, from growth management through harvesting, and then the re-planting that ensures the forest continues on for all future generations. They cover details such as tree species, the impact of water and soil conservation, wildlife stewardship, and recreational uses of the forest. Students' favorite topic is the many everyday products that come from the forest, including our homes, wooden furniture, baby diapers, and paper products, to name a few.
Over the last two years, Keith and Wendy have made the presentation seven times at two Edmonton schools: Afton Elementary School and McKee Elementary School. That's about 200 6th Grade students that now have a better understanding of how our forests work, thanks to their volunteer efforts.
The best part? According to Keith, it's the questions that come from the students. One of his favorites was very innocent: one student wanted to know if squirrels – like bears – are sometimes tracked with radio monitors.