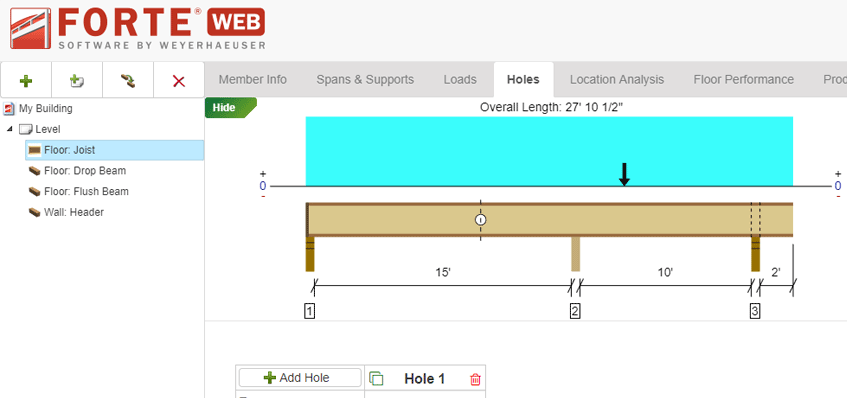 For more than a decade, architect Mark Ostojich has relied on Weyerhaeuser's Forte software program when designing single-family homes.
Mark, who works for Melillo Architecture in Brielle, New Jersey, uses our free program to calculate loads on joists, beams, headers, posts and studs to ensure his homes meet code requirements and performance expectations.
"Forte makes life so much easier," Mark says. "We used to do these calculations by hand, which is incredibly time consuming."
With detailed performance specifications for our entire Trus Joist line of engineered lumber products, Forte is useful for architects like Mark, engineers, and other builders who prefer, or are considering using engineered wood as a building material.
And now it is even easier to use with ForteWEB.
ForteWEB is now available through a web browser, which makes it accessible on any operating system and from any place with an internet connection, including job sites.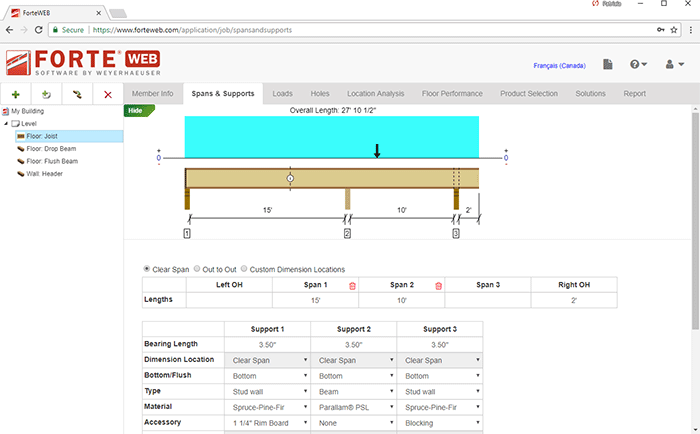 "The new program offers several benefits for our customers," says Ian Falivene, senior product manager for ELP's specification and design suite of software products. "For one, they can now access their ForteWEB account from any computer or tablet with a simple log-in."
Also, people will no longer need to download and install their own updates, which can be tedious and time-consuming. ELP's software development team will be able to update the system, fix bugs and publish the new version immediately so that users can take advantage of new features and products.
Other advantages include file sharing, which allows architects, code officials, engineers and builders to share member and load-data.
Forte allows users to evaluate and compare multiple options by adjusting for different variables like spacing, depth, type of fastener and openings for pipes and ductwork. As a result, users can balance performance with cost and ensure a project is neither over- nor under-engineered.
The analysis even includes TJ-Pro™ Rating data for floor systems, which ranks builder and consumer floor satisfaction by taking into account the qualitative experience of walking across a floor.
Says Mark, the architect from New Jersey: "I like to specify Trus Joist products because they're tried and tested. There's a comfort level in choosing them. But without Forte, it'd be cost-prohibitive for our office to do all the load calculations by hand. It's a great program. Keep up the good work."