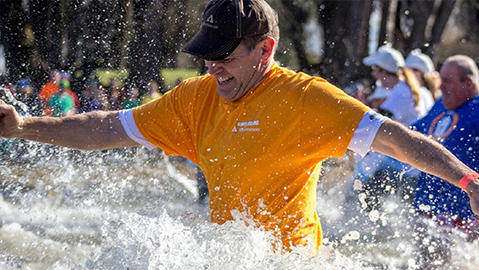 Ernie Ross persuades teammates to take the plunge for Special Olympics
Every February for the past seven years, Ernie Ross puts on his Hawaiian shorts, a t-shirt and old work boots, and plunges into the frigid Willamette River to help others. Ernie, a forklift operator at our Albany Distribution Center in Oregon, proudly participates in the annual Polar Plunge to help raise money for Special Olympics. In fact, he's raised over $3,000 in the last six years.
When the event rolls around, Ernie always invites his co-workers to jump with him. They happily donate, but no one's taken the plunge. Until this year when he had four takers. Lorallan Hoy and Dan Rodrigues from the Albany Distribution team, and Amy Warren and David Helmers from Seattle joined Ernie for the event, raising nearly $2,000 just this year.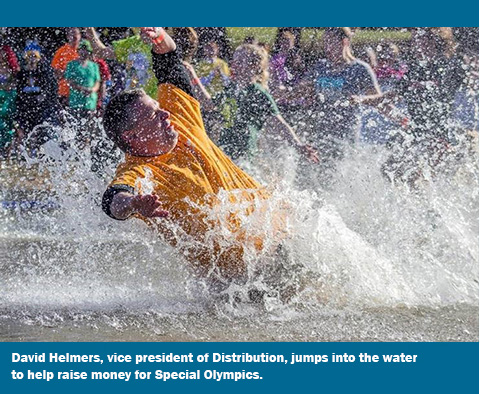 "It was a blast to have some of my coworkers plunge with me," Ernie says. "I'm already looking forward to next year and raising even more money. It's such a fun way to give back to the community."
Ernie first heard about the fundraiser in 2010 on the radio while he was driving to work. Participants walk, run or plunge into the water and quickly get out. He thought it was a fun way to help those in need.
"Ernie's an enthusiastic supporter of Special Olympics," says Dan Rodrigues, Albany's area general manager. "Many of us have attended the annual event and cheered him on, but it's taken a bit of time to work up the courage to join him in the water."
This year, Ernie even convinced Amy Warren, director of business development, and David Helmers, vice president of Distribution, to head south to Oregon and take the plunge.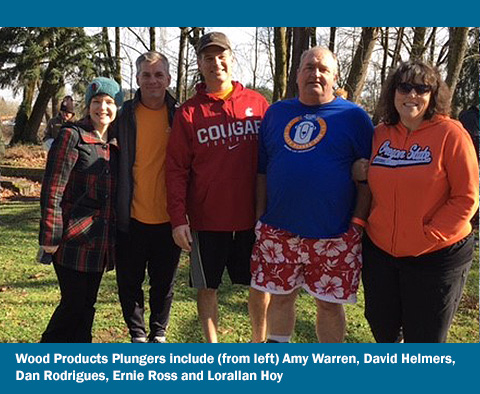 "The camaraderie and fun certainly made up for the minor discomfort we briefly felt," Dan says. "Special Olympics is a very worthwhile cause and thanks to Ernie's example and friendly prodding, I think we'll see an even bigger turnout next year!"