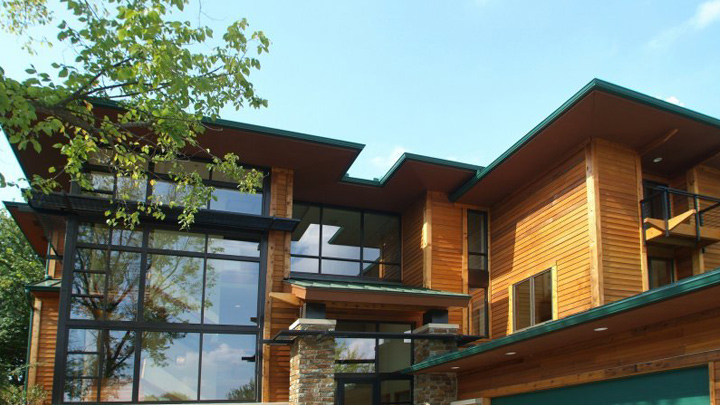 Are your customers considering using cedar for their deck or siding project for the first time? Chances are, they have questions. Here are a few of the most common questions about cedar, courtesy of our friends at the Western Red Cedar Lumber Association (WRCLA). To see a full video library of their questions and answers, click here.
Q: How long does Real Cedar siding last?
Advanced weathering tests on Western red cedar siding reveal that, with no protective coating, it can last up to 200 years.
Q: Should I weather cedar siding before staining?
Some coating companies recommend that siding weather six months to a year prior to staining. WRCLA recommends cedar be pre-stained or pre-primed prior to installation.
Q: What's the best stain for cedar decks?
Installers can choose a transparent stain with UV filters or a tinted or semi-transparent stain. WRCLA recommends solvent-born oil-based products over latex products. Be sure to apply stain to all six sides prior to installation.
Q: Can I install real cedar indoors?
Western red cedar paneling is ideal for interior applications, and is often chosen for its great look. Note that panels must be climatized to the room where they will be installed prior to installation. Cedar panels can be finished or left natural.
Q: Can cedar be installed in bathrooms?
Yes—Western red cedar is a good option for bathrooms and even swimming pool areas. When using cedar in these applications, be sure to apply a finish that provides water repellency to resist staining from splashing.
Q: Can cedar posts be installed in the ground?
When installing posts into the ground, it's best to install it on base stones with tamped gravel in the base, then top off with either tamped gravel or with concrete; peak the concrete above grade so it will shed water. Also, WRCLA recommends staining the area of the post near or in-ground contact with a water-repellant preservative to help it shed water.