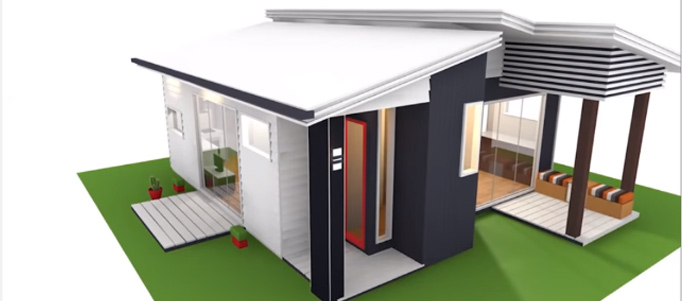 Apps are everywhere. Glance down at your phone and you probably have an app for everything from the local weather to maps to solitaire. But, do you have apps for visualizing decking or ordering Weyerhaeuser literature? You could!
To make your work life easier, we've collected a listing of some of the free apps you can download. These apps were developed for hardworking dealers like yourself, who need information fast and at their fingertips.
Real Cedar Mobile Toolkit – Available from Western Red Cedar Lumber Association, this app includes a digital how-to handbook with fast tips on specifying, finishing and fastening cedar products. The app includes siding and trim profiles, grades and coverage tables; decking grade classifications, profiles and span charts; timber specifying details, grades and sizing; fencing and gate building basics; and best practices on working with Western Red Cedar. There's also a how-to video library.
Parallam® Plus PSL Deck Beam Sizer App – Weyerhaeuser offers this free app to help deck builders, advanced do-it-yourselfers and building material dealers design strong, stable and safe decks. In less than a minute, this app provides a fast, easy way to figure out the correct Parallam® Plus PSL beam to build a deck. Technical support is also available.
James Hardie® 3D App – Using James Hardie's Contractor's EyeTM app, contractors can snap a few pictures of a home and obtain exterior measurements and a 3D rendering of a home. This app helps eliminate the need for manually measuring and accurately provides siding, trim, soffit and window measurements. The app also provides a 360-degree view, so users can inspect every element of a home for a preview of the final product.
Decking Styles by TAMKO® App – View TAMKO® EverGrain® deck photos in a photo gallery that provides inspiration and design ideas for your customers. Use the tools on this app to design a deck layout using an interactive sketch pad or visualize the look of a deck before it's even constructed with a deck viewer tool. Plus, the app can help to find local decking contractors.
Weyerhaeuser Literature Library App – Have a question for Weyerhaeuser and can't get to your computer? This mobile app puts our full library of product information at your fingertips — and on your iPhone! Whether you're in the store with a customer or visiting a jobsite, this app allows you to quickly download and share literature on engineered wood products manufactured and sold by Weyerhaeuser.