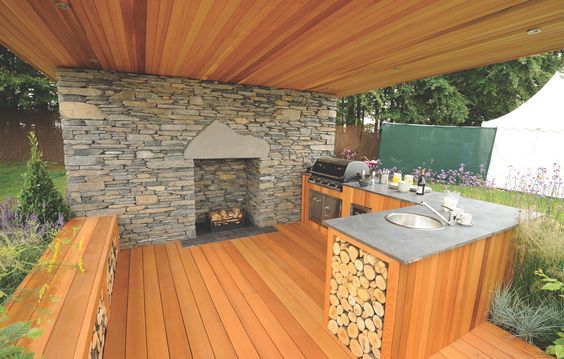 It's no secret to nearly anyone in the industry that outdoor living is one of the hottest trends in residential construction today. From Washington to Pennsylvania, homeowners are demanding outdoor living spaces that expand the useable footprints of their homes. And an expanding portfolio of products, from expansive opening glass walls to outdoor appliances, is only helping to boost the trend.
In fact, outdoor living was the No. 1 sought-after exterior feature in AIA's Q2 2019 Home Design Trends survey, released June 21. In the survey, 68% of architects say interest in outdoor living space among their clients is increasing, up from 67% the year before. Interest in blending indoors and out rose from 52% in 2018 to 57% in 2019. And in the AIA's Q1 survey, 49% of architects reported increasing interest in outdoor kitchens, a 4 percentage point climb from the previous year.
One way to make outdoor spaces truly inspiring is with Real Cedar, which combines a warm aesthetic and unsurpassed durability to ensure outdoor rooms are cozy, beautiful, and long-lasting.
Looking for inspiration? Here are a few to get your imagination started. Also see more outdoor kitchens and living rooms here.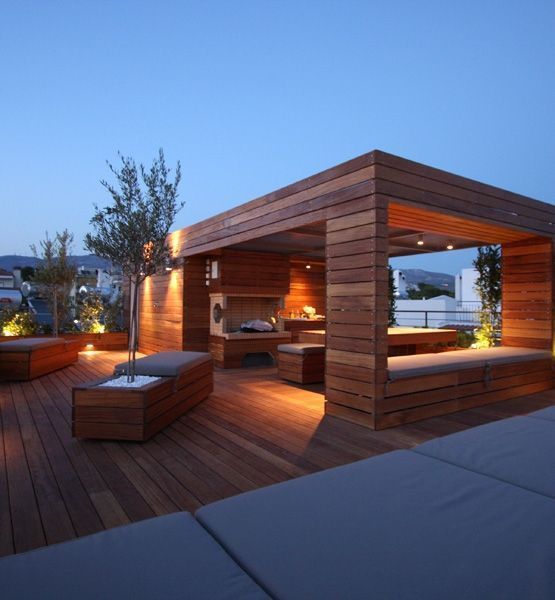 Courtesy WRCLA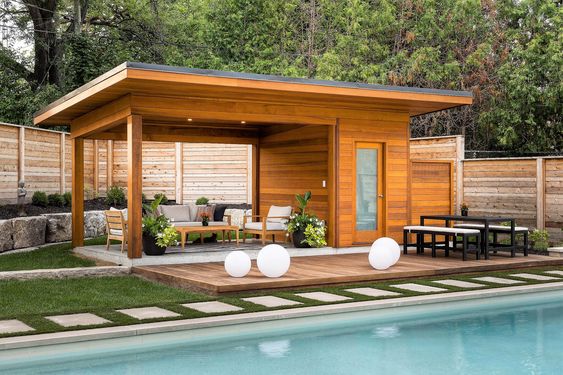 Via Pinterest/WRCLA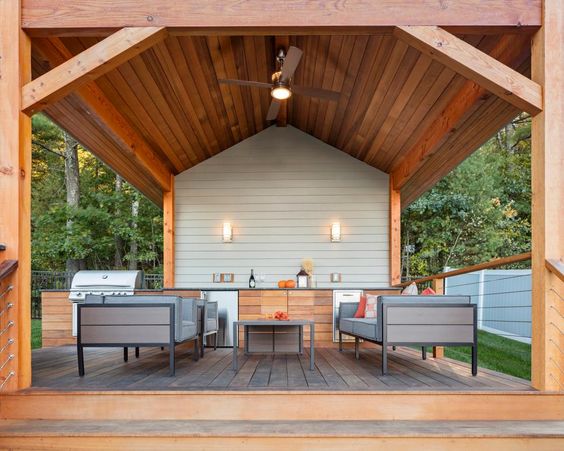 Via Pinterest/WRCLA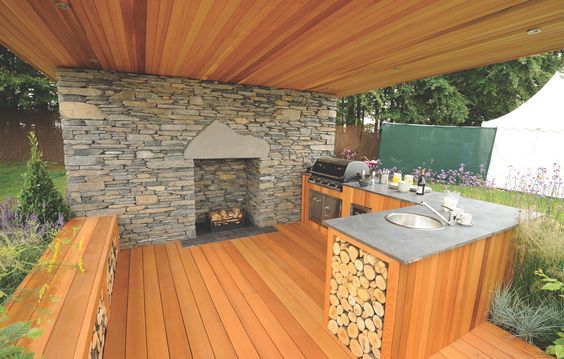 Courtesy Silva Timber Co./WRCLA