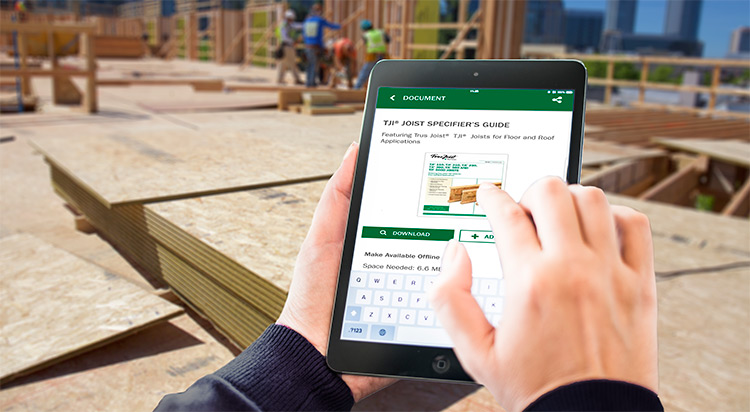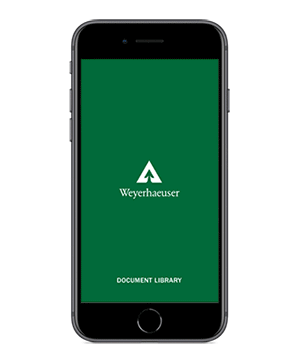 We have upgraded our free document library app to provide you with quick and direct access to our family of literature and technical documents.
Now with the newly redesigned app you can sync your account from our document library at Weyerhaeuser.com with your mobile device to access your binders from anywhere. Don't have a user account? Create one online at Weyerhaeuser.com/register or create your account on the mobile app.
The improvements include:
Search, view and download documents faster than previous mobile app
Create collections of documents into binders just like on the Weyerhaeuser.com
Save documents and binders to your phone for offline viewing
Syncs with your Weyerhaeuser.com Document Library account to view or edit your binders on mobile
Easily tap to share a link to a document or a binder through text message or email
Available on Apple and Android devices
Have all of our technical documents available to you while you're on the job site. Look up information such as drilling holes in TJI Joists, span charts for floor designs, or warranty information. Organize documents into virtual binders for each project, job site, or event. Heading somewhere with intermittent or no cell coverage? No problem! You can store documents and binders to your mobile device for offline viewing.
Get started using the Document Library mobile app today!