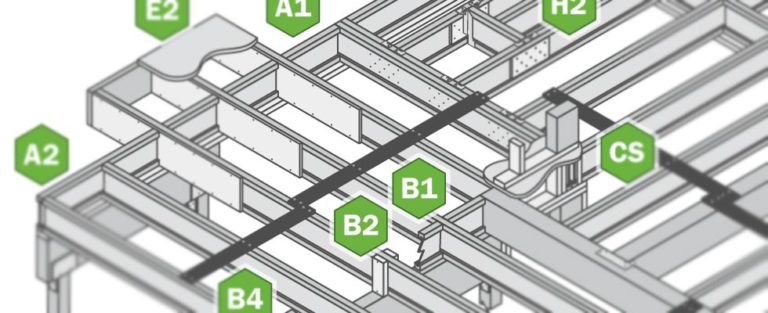 Weyerhaeuser has expanded its educational offerings with "Floor Framing Made Simple," a 12-part video series demonstrating floor framing installation techniques. The video series is a digital companion to "Trus Joist® Installation Guide for Floor and Roof Framing," a jobsite pocket guide featuring details for high-performance floor systems. Each short video brings to life one element from the guide, providing a live-action, step-by-step accompaniment to each detail.
"The rebounding housing market has created labor challenges for builders, and an influx of inexperienced contractors are filling the voids. The need for basic skills education is more essential than ever," said Kurt Schwab, technical sales training manager. "These videos provide instant learning opportunities; pros can view the details in the guidebook and then see them in action on video using their mobile phones at the jobsite. This will help ensure contractors of all experience levels understand the best practices required for creating structurally sound floor systems."
Topics addressed in the video series include:
• Connecting TJI joists to masonry walls
• Connecting joists to headers and beams
• Joist-to-joist connections
• Proper subfloor installation
• Reinforcement of cantilevers
• End bearing installations with rim board
• How to use OSB web stiffeners
"Floor Framing Made Simple" is the latest addition to Weyerhaeuser's extensive lineup of educational resources. Other opportunities include Weyerhaeuser Learning, an online portal for product, design, and technology knowledge; an online Document and Resource Library with installation and product details; a blog featuring technical articles and case studies from in-house experts; in-person workshops detailing installation best practices, codes and other locally relevant topics; and webinars on everything from disaster response to smart business practices. Customers can access many of these resources by visiting www.woodbywy.com or by contacting their local representative.
The new video series is available at www.trusjoist.com/videos.