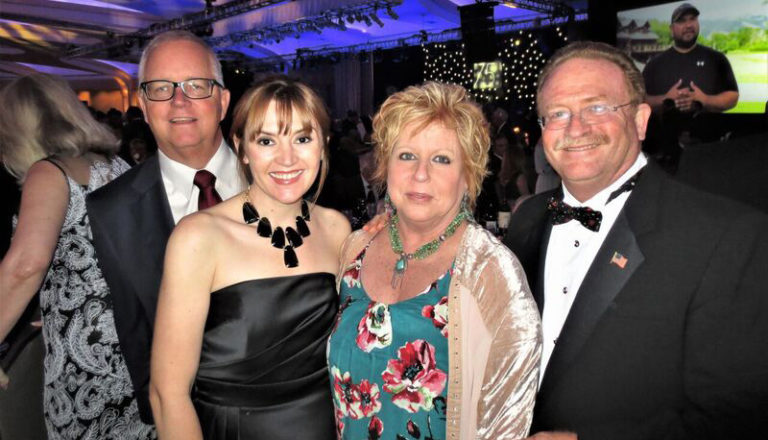 After working in the building industry for 42 years, Weyerhaeuser's KC Cox has been named a Lifetime Director in the National Association of Home Builders (NAHB).
KC, who has been a Weyerhaeuser employee for almost 30 years, serves as a dealer sales representative for south Texas out of the company's Houston distribution center. She's been at the location for 20 years, and before that with the company in El Paso, Texas and Fontana, California.
The honor of Lifetime Director comes at a time when KC is deeply involved in builder organizations throughout Texas and nationwide. She also serves as a Lifetime Director for the Texas Association of Builders (TAB), a Trustee for the National Association of Builders Remodelers, a Director on the Hall of Honors and as an active member of the Greater Houston Builders Association (GHBA).
"KC is the face of Weyerhaeuser through her involvement in industry organizations and she takes that role very seriously. She markets and promotes our brand every chance she gets and models the core values we all cherish as part of our company vision," shared Mike Pollok, Houston general manager.
"My relationships with these wonderful organizations have provided countless opportunities to interact with builders," says KC. "I have been around long enough that builders have a respect for me and turn to me as their problem solver. They trust our Weyerhaeuser products and high safety values.
"The associations and people I interact with have high regards for our timberland management and SFI practices at Weyerhaeuser. This has allowed me to play a strong role in developing relationships with dealers, builders and others in the industry."
In order to be recognized as a NAHB Lifetime Director, an individual must have served as a director for 10 years, and attend at least two out of three NAHB meetings each year. Honorees must also be involved in a variety of NAHB committees, serving as a link between the national and local members.
"My favorite part of being involved in so many organizations is the relationship building," says KC. "You can get 'into the heads' of builders and dealers on a one-on-one basis to find out their true needs. Then we can work on those situations and have Weyerhaeuser provide the tailored assistance required for their businesses. I've been fortunate to meet builders and remodelers from all across the country. The one thing they always know is that Weyerhaeuser is there for them!"