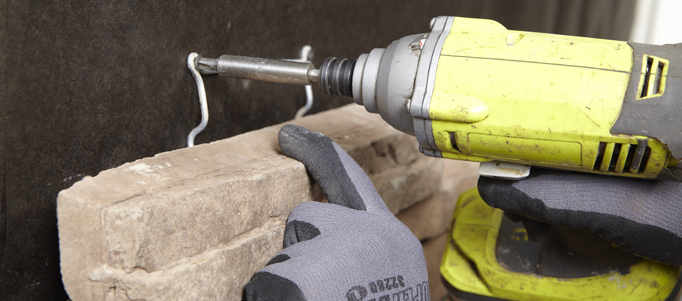 Looking for easy-to-install, no-mess, no-mortar stonework for a project? Then look no further than ClipStone®Mortarless Stone Veneer!
Designed to meet the needs of all layers of the construction industry, ClipStone Mortarless Stone Veneer is crafted for easy installation in both interior and exterior applications. The upgrade product provides the option of easy-to-install, no-mess, no-mortar stonework for residential and commercial projects.
Available in ProStack and Ledgestone styles, the authentic-looking stone products come in Poinset, Sand, Ash and Tan colors.
ClipStone products feature a unique mounting clip design embedded in the back of each stone. The clips screw directly to the wall, with a lapping down design allowing the stones to fit tightly together in all four directions. Each ClipStone piece is raised slightly off the wall to allow the wall to breathe, providing an excellent drainage plane for exterior applications. Universal corners and accessories are available to complete any project.
Contractors can use ClipStone to create impressive showcase walls and fireplace surrounds inside the home, or to create accent walls and half walls on a building exterior. The attractive stone product can also be installed as a whole-house stone siding project to create stunning curb appeal and added value to a home.
Backed by a 50-year warranty, ClipStone products require no maintenance, sealing or ongoing cleaning. More details on the product can be found at www.myclipstone.com.
Available from Weyerhaeuser Distribution Centers in Easton, Pa., Phoenix, Ariz., Stockton, Calif., Fresno, Calif., Santa Clarita, Calif. and Fontana, Calif.