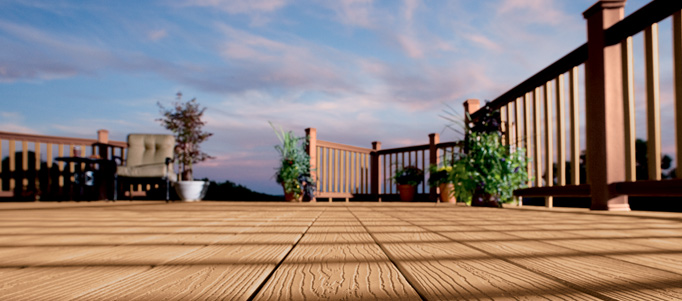 Ask a dealer why they rely on Weyerhaeuser as the supplier of their building products and you'll hear one word repeated over and over: Quality.
Quality service. Quality products. Quality support.
At Alki/Dearborn Lumber Co. in Washington, Purchasing Manager Kory Love outlines his company's relationship with Weyerhaeuser Distribution: "We get quality materials, staff expertise, a good price point and top-quality customer service from Weyerhaeuser," says Love. "That type of support helps us win with our customers."
Another Washington dealer, Tony Peruchini, President of Wine Valley Supply, agrees with Love. "Weyerhaeuser stocks most of the items we sell," says Peruchini. "The quality is always great, we get prompt delivery and knowledgeable sales team support."
"Quality, reliability and reputation," echoes Charley Miller, president of Miller Lumber in Oregon. "These are the reasons we rely on Weyerhaeuser Distribution — and they're the same reasons our customers rely on us."
Want to look good to your customers? The quality of Weyerhaeuser products and support can help you achieve that.  "Weyerhaeuser is always trying to offer the best product as well as make it easy for me as a sales rep to get the products that my customers are looking for," says Todd Whiting, sales representative with Sunroc in Utah.
Finally, if you're a dealer reading this, take a tip from Kelly Fox, CEO with Lumber Traders Inc. in Washington. "We are focused on selling quality rather than quantity," says Fox. "In every category where we have focused purely on quality, we have seen increased sales against local shops that focus more on price point and volume.
"Quality wins for us .. and Weyerhaeuser ships us the quality our market demands without the service headaches or problems."