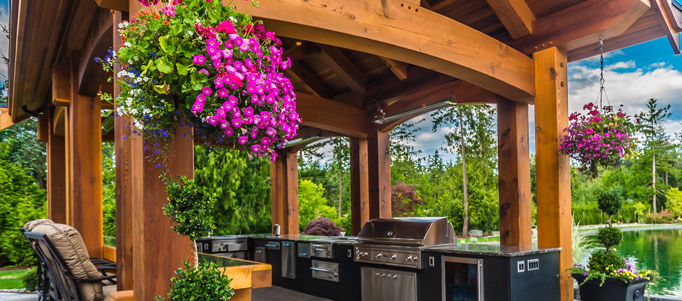 With nearly 34,000 SKUs available through 17 distribution centers, Weyerhaeuser offers dealers a wide variety of products, when they need them.
What keeps dealers committed to a partnership with Weyerhaeuser? The quality of the products, reliable delivery and unmatched customer support.
"Framer Series lumber offers our customers a product that is close to 100% usable," says Paul Saunders, manager of Saunders Supply in Virginia. "Because this lumber is machine evaluated, its span chart did not change as it did for visually graded lumber. Also, our culls have gone to zero."
At Diamond Home Improvement in Oregon, a majority of the dealership's building material is supplied by Weyerhaeuser through almost daily deliveries. "The quality, brand names and warranties on the products we're purchasing through Weyerhaeuser makes ours a winning relationship," says Justin Kraan, controller at Diamond Home Improvement. "They're supplying us with 2x4s, 2x6s, engineered lumber, cedar, OSB, siding and housewrap. We're relying on Weyerhaeuser to help us supply our customers with products they can depend on."
For L.K.L. Associates in Utah, Exterior Product Specialist Trent Jensen depends on the brand name recognition and price of products supplied by Weyerhaeuser to appeal to his customers. "We rely on Weyerhaeuser to provide us with fiber cement and cedar siding products," says Jensen. "Weyerhaeuser's customer service is the biggest component of the company we use on a daily basis."
"We strive to sell the finest products at a fair price," says Joe Fary, manager at WT Fary Bros Co LLC in Virginia. "Concentration on high quality and a goal of timely service is our niche. Weyerhaeuser repeatedly helps us reach that goal by providing consistent quality engineered wood, siding, PVC and lumber products with speedy delivery."
Quality products, fast and efficient delivery, and reliable customer support. When you need products you can count on, count on Weyerhaeuser. Always.
For Weyerhaeuser Distribution Center sales support call, 888-453-8358. Or connect with us online at weyerhaeuser.com/distribution.