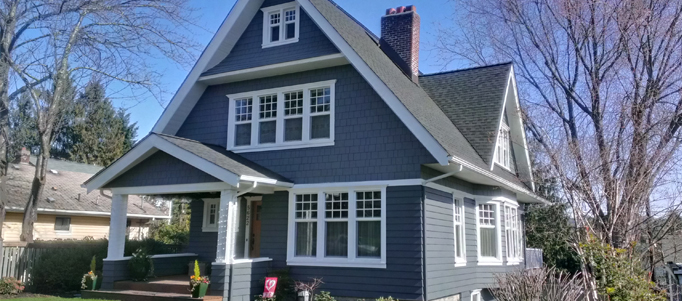 When residential exterior work is all your company does, you get to know which products are the most reliable. For the team at Side-Pro, Inc. in Washington, when it comes to siding, they rely on James Hardie®.
"We do 700 projects a year with fiber cement siding from James Hardie," says Pat Brock, president of Side-Pro, Inc. "All our renovation projects are completed using James Hardie Building Products. We start with their underlayment systems and trim boards and then use their lap siding on our projects.
"Having installed James Hardie products for about 20 years we've had very few warranty issues. Our customers are always pleased with the quality finish and the integrity of the product."
The team at Side-Pro purchases their James Hardie siding from Wine Valley Siding Supply, Inc. Thanks to reliable product availability from Wine Valley Siding, Side-Pro employees are constantly completing installation projects on time.
"We know that Weyerhaeuser Distribution supplies Wine Valley Siding with James Hardie siding," says Brock. "Wine Valley has always had the products we need, when we need them. I'm sure that having Weyerhaeuser as their supplier helps with that constant, dependable product availability.
"This three-tiered partnership between our companies really works for us. The Wine Valley Siding team provides quality customer service, accurate filling of orders and reliable bookkeeping. Weyerhaeuser keeps them stocked with the products we need so our business can run smoothly."