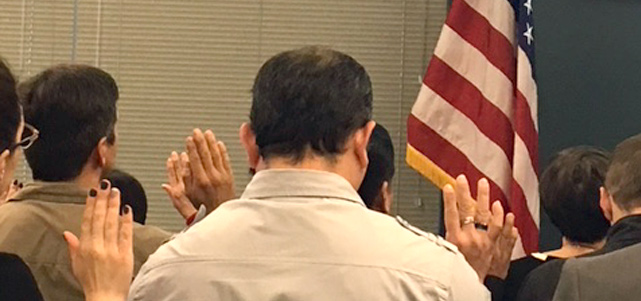 As Forklift Operator Jose Gonzalez approaches his third anniversary at the Weyerhaeuser Albany Distribution Center, he has even more reason to celebrate: Gonzalez is now a citizen of the United States.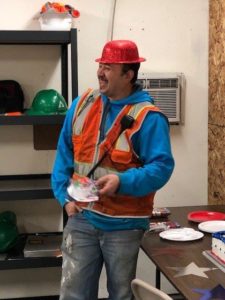 His journey to citizenship began when Gonzalez and his family moved to California at the age of 12. After the family encountered—and survived—a drive-by shooting, they relocated to Klamath Falls, Ore., and ultimately settled in Salem, Ore., where he lives today with his wife and three children. Gonzalez worked full-time his senior year in high school and continued to work two jobs after graduating. While his work ethic was—and still is—strong, Gonzalez struggled to find work with established companies as an undocumented worker. In addition, he and his family lived in constant fear of possible deportation.
Finally, in 2012, Gonzalez received his green card and was able to apply as a legally-documented worker. This opened the door to new companies and new opportunities, better-suited to his skills and worth ethic. Well-liked by his coworkers at Weyerhaeuser, Gonzalez is known as a "stand-up guy," said his supervisor, Operations Manager Del Thomas. Thomas went on to describe Gonzalez as "the most productive associate we have—he comes to work ready to go, focuses on his work and helps others as he can."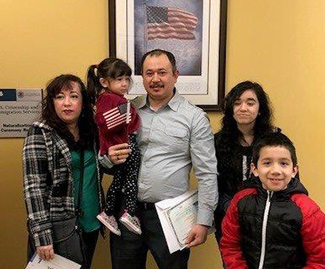 When Gonzalez joined Weyerhaeuser, he was already focused on U.S. citizenship. "I want to give my kids, my family a future," he said. At the swearing in, Thomas, in addition to Area General Manager Dan Rodrigues and Operations Supervisor Ken Zelenka, were honored to join Gonzalez and his family for the ceremony. "A truly great day for Jose and his family," added Thomas.
Congratulations from all of us. On your third anniversary with Weyerhaeuser, and your achievement in becoming a full-time citizen of the United States. In the words of Dan Rodrigues "We are very proud of Jose and grateful to have him on our team."