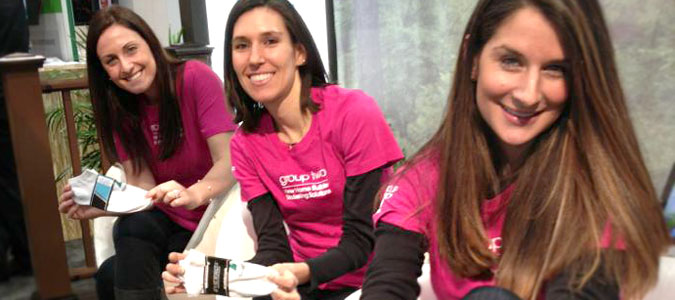 Editor's note: Say hello to guest blogger Mollie Elkman from Group Two Advertising.
I am blogging live from the International Builders' Show 2013 in Las Vegas! We had a busy first day on the floor stationed at the Weyerhauser booth C5030 meeting with many new AND familiar faces. That's us above with our new, free Weyerhaeuser socks. With these socks, Weyerhaeuser is donating up to $10,000 to HomeAid. For every visitor that tries on a pair at the booth, they are giving HomeAid $50. We are excited to see what day 2 of the show has in store.
Stay tuned to this blog and the @woodbywy twitter for live updates from the show!