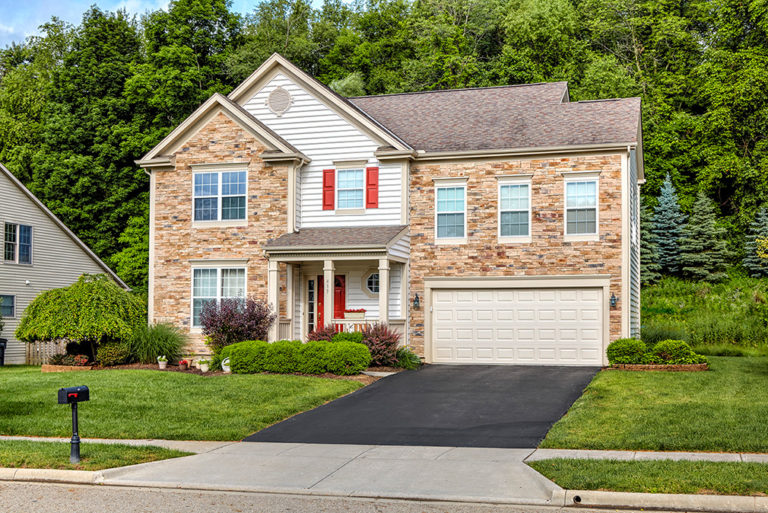 Weyerhaeuser Distribution has expanded its availability of ClipStone® mortarless stone veneer products to its operations in Atlanta, Ga. and Jacksonville, Fla. With this increased distribution of the product exclusively in these markets, Weyerhaeuser now offers easy-to-install ClipStone stonework from coast-to-coast in eight of its distribution centers.
"Adding ClipStone in these southeast markets strengthens the product's availability for us on the East Coast," says David Helmers, vice president for Weyerhaeuser Distribution. "We already offer ClipStone in the northeast, at our Easton, Pa. location. Now dealers and their customers up and down the East Coast can have faster access to this product.
"We're finding that stone products are growing in popularity across the country. On the West Coast, at our four California locations and in our Phoenix, Ariz. center interest in the ClipStone product is steadily increasing."
Two recent industry studies indicate that stone veneer products are seen as a strong "value added" product for homes. A recent NAHB study, Housing Preferences of the Boomer Generation – How They Compare to Other Home Buyers*, indicates that 69 percent of consumers desire stone on their home exteriors, almost tying brick as a desired exterior finishing.
In the 2016 Cost Versus Value Report published by Remodeling magazine**, real estate professionals were surveyed on their perception on the return-on-investment of the most popular remodeling and replacement projects for the home. On a midrange priced home, adding manufactured stone veneer is projected to have a 92.9 percent cost recouped of the project investment. It is the second highest rated project and the percentage has increase over numbers in the 2015 report.
"We've designed ClipStone with a unique mounting clip design embedded in the back of each stone, making it easy for contractors to screw the product directly onto the wall surface," says John Bailey, director of marketing and sales for Environmental StoneWorks, the parent company of ClipStone. "The clip design provides a superior water management system and allows for faster installation than traditional stone with no mortar to clean up.
"Adding stone veneer to any project — inside or outside the home — enhances the home's appearance and value. With Weyerhaeuser expanding its distribution of ClipStone products to their southeast markets, we're working together to meet current industry trends and make our product available to larger audiences nationwide."
Available in ProStack and LedgeStone styles, easy-care ClipStone comes in Poinset, Sand, Ash and Tan colors. The product is installed with a lapping down design allowing the stones to fit tightly together in all four directions. Each ClipStone piece is raised slightly off the wall to allow the wall to breathe, providing an excellent drainage plane for exterior applications. Universal corners and accessories are available to complete any project. The product requires no sealing or ongoing cleaning and is backed with a 50-year warranty.
Weyerhaeuser Distribution is the sole distributor of ClipStone products in in the markets of Atlanta, Ga., Jacksonville, Fla., Easton, Pa., Phoenix, Ariz. and Stockton, Fresno, Santa Clarita and Fontana, Calif.