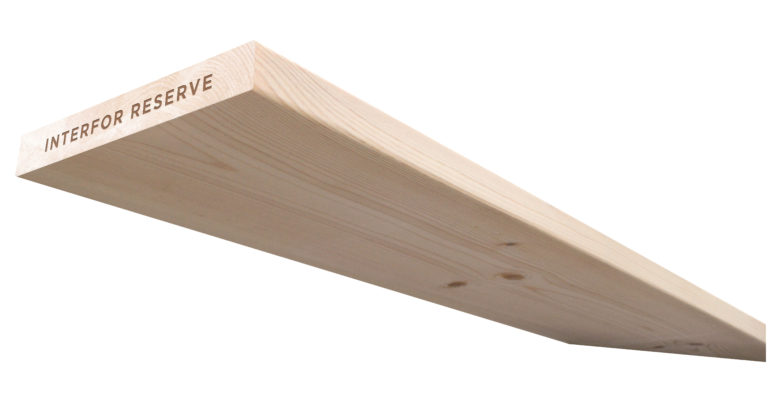 Weyerhaeuser Distribution now offers premium wood options from Interfor through its distribution centers in the Pacific Northwest and the Mid-Atlantic. The locations will stock Interfor's Reserve pine boards, Reserve paneling and Reserve T&G V-joint decking, each featuring superior quality and beauty suitable for high-end interior finishes.
"With the addition of Interfor's premium wood to our already extensive offerings, Weyerhaeuser Distribution is providing dealers with a high-end option for custom builder and remodeler customers," said Pat Graham, national product manager for Weyerhaeuser Distribution. "We're thrilled to add this new line from Interfor and look forward to working with this highly respected brand."
Interfor uses the latest technology, including a Weinig H5000 high-speed moulder and Leitz TerboPlan planer heads, to manufacture the highest finish quality for its Reserve Pine Boards. The wood boasts a distinct grain pattern, tight knots and a golden color. The company's Reserve lodgepole pine paneling and Ponderosa pine paneling feature tight knots and a bright appearance, with high quality and beauty ideal for interior walls and ceilings, soffits, flooring and siding. Reserve pine V-joint decking is molded to a V-joint face and square back, graded for both visual and strength criteria.
Weyerhaeuser's Tacoma, Wash., and Albany, Ore., locations will stock Reserve boards, Pattern Decking; the Charlotte, N.C., and Richmond, Va., locations will stock Reserve boards as well as E&CB/WP4 Pattern and 2×6 T&G V-joint decking.