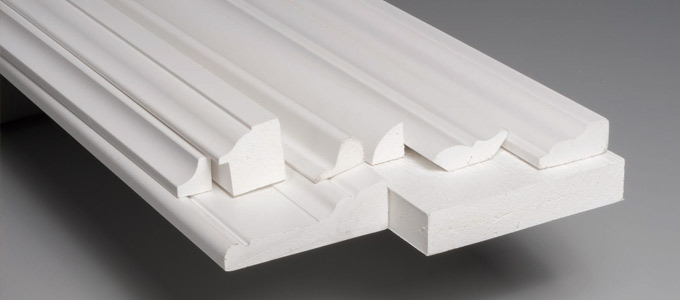 Cellular PVC options now available from Weyerhaeuser throughout East Coast.
Weyerhaeuser Distribution is always on the lookout for quality products that will help you build better, safely. We've continued our tradition of bringing top-notch products to our dealers by expanding our Ply Gem Industries offering to Florida.
Ply Gem Trim and Mouldings products are now available through our Jacksonville distribution center. Jacksonville is the ninth Weyerhaeuser DC to carry Ply Gem, and the newest location completes our East Coast coverage for the product line with added availability throughout Florida and into southern Georgia and eastern Alabama. As a leading manufacturer of virtually every product for the outside of the home, Ply Gem Industries is already a respected supplier of windows, doors, siding and other products in Florida; this partnership will expand their offerings there to include trim.
Made with cellular PVC, Ply Gem Trim and Mouldings products offer the look of wood without the associated maintenance; because the material does not absorb water, it will not rot, warp, or split. When Weyerhaeuser began distributing Ply Gem Trim and Mouldings last year, the products were, as expected, well received by our dealer customers. Along with providing an instant boost to homes' curb appeal, Ply Gem Trim and Mouldings offer a beautiful, versatile and durable complement to the wide range of siding materials we distribute.
Weyerhaeuser distributes Ply Gem's window and door trim, sheet items, accent trims, columns and post wraps, and decorative mouldings, as well as garage door trim. For more information about Ply Gem Trim and Mouldings, visit http://trim.plygem.com. For more information on our Weyerhaeuser Distribution Center in Florida, visit www.woodbywy.com/distribution.